Стульчик-качели Cascata
Универсальный стульчик 3 в 1 с дистанционным управлением и функцией автоматического укачивания ребёнка.
Find your favourite colour
Find your favourite colour
The highchair is able to protect the child's sleep: the motion sensor reads the activity and turns on the motion sickness as soon as something disturbs the healthy sleep of the baby.
Игрушки, на съёмной дуге, можно менять по своему усмотрению.
Стільчик має шість положень регулювання висоти.
В сложенном виде не занимает много места.

Musical accompaniment to choose from: singing birds and gurgling water, soothing baby tunes and the ability to connect an external USB drive with your music.

The chair is controlled using a phone app or control panel.
The QR code for installing the application can be found in the instructions.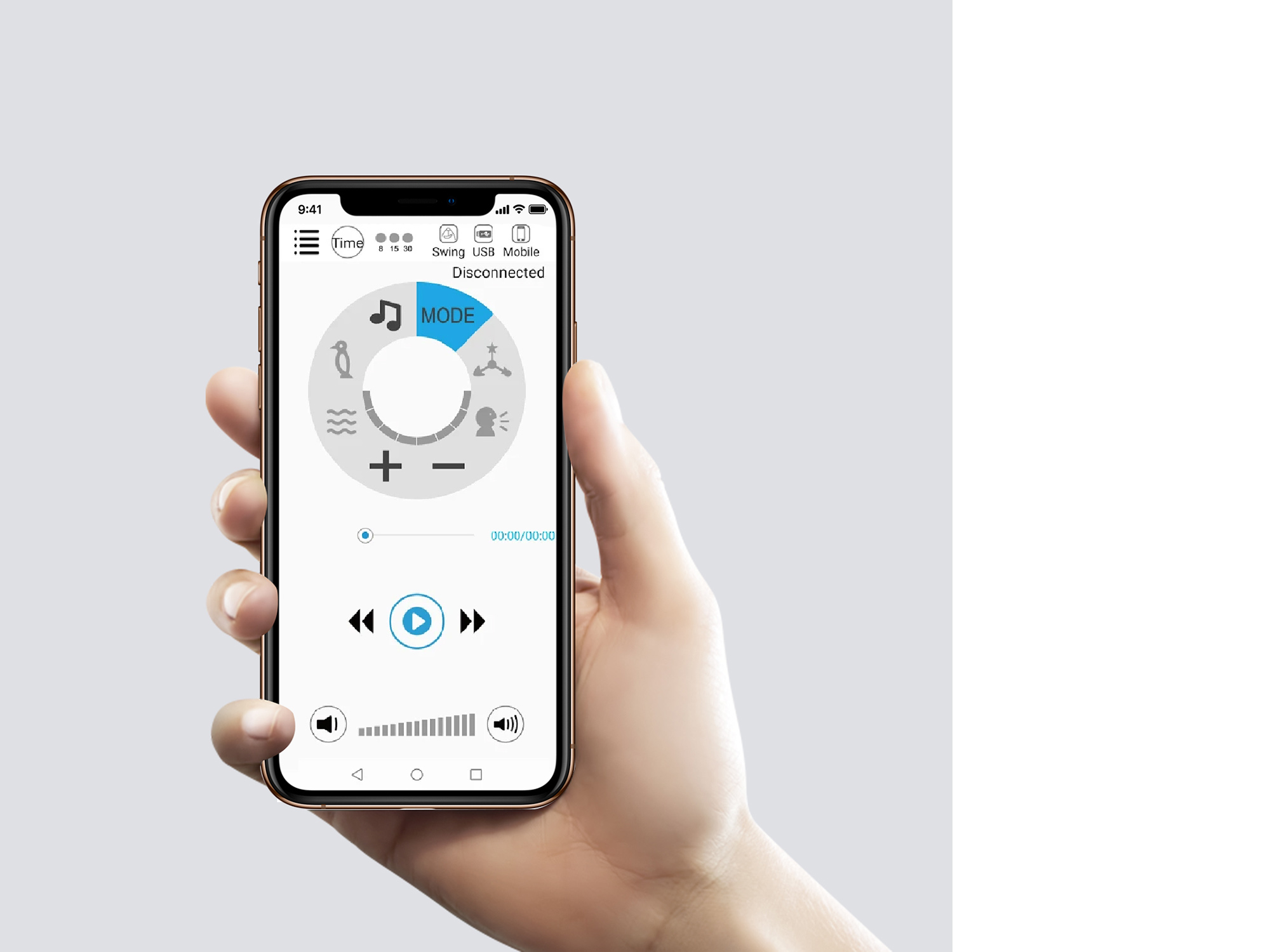 Specifications and accessories
Размер в разлож. виде, ВхГхШ

103х89х60 см

Есть, 6 позиций

4 положения

Есть

Есть, съемная

Есть, с подстаканником

Нет

5-ти точечный

Нет