Universal Stroller Epica 3 in 1
Swivel seat allows you to look at the baby while walking.
Find your favourite colour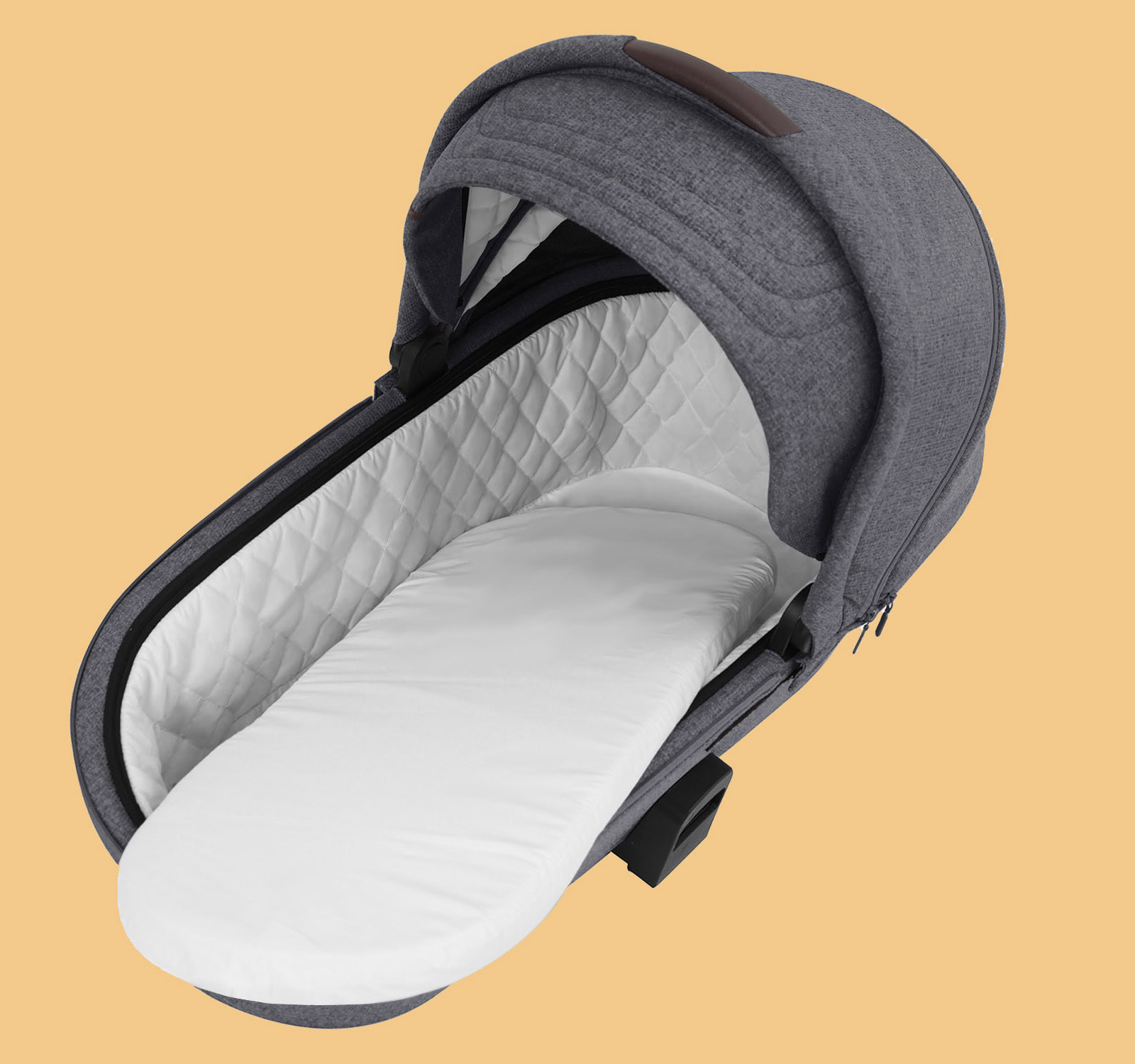 For the first trips in your child's life, we have prepared a stable carrycot with a sturdy handle and ventilation.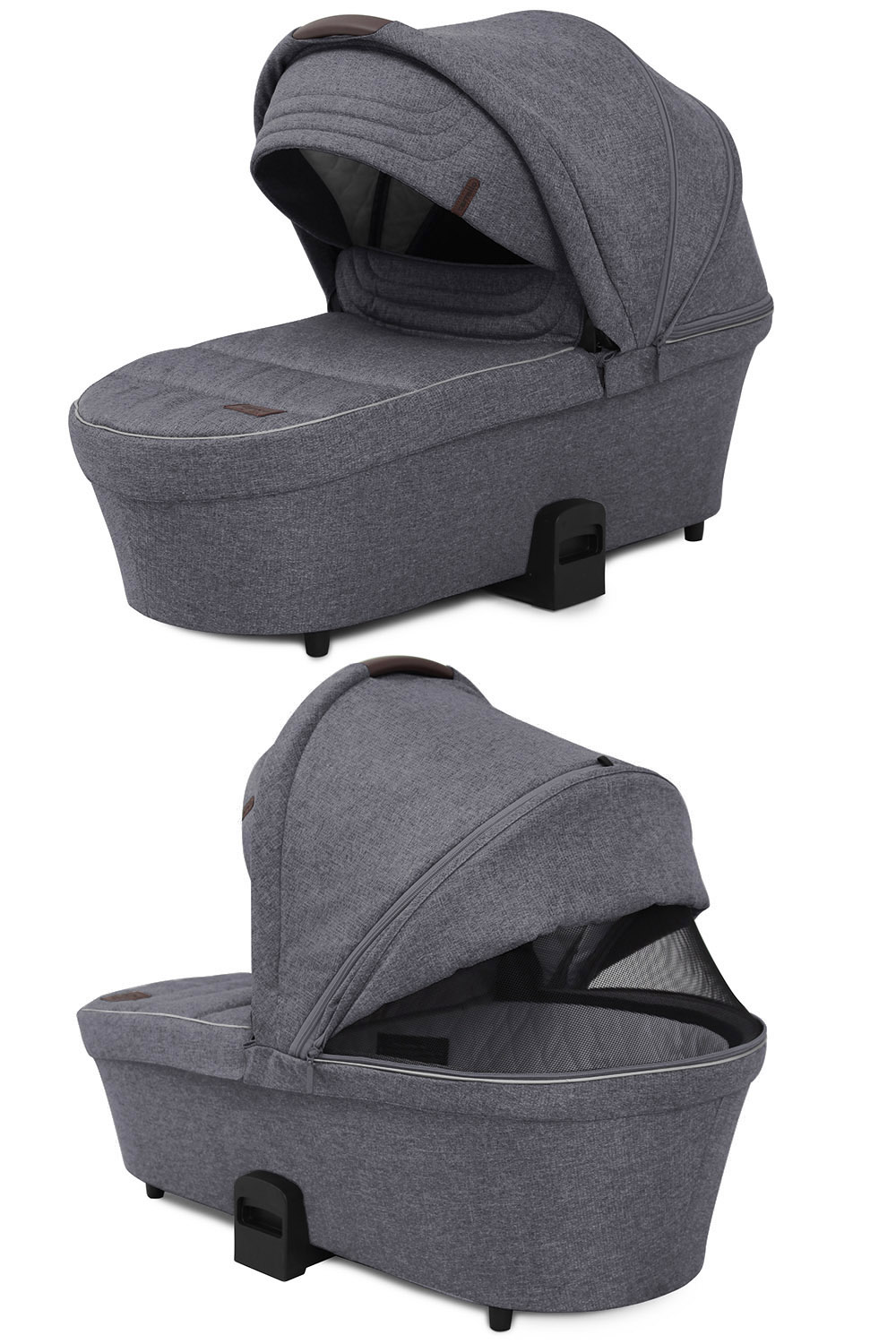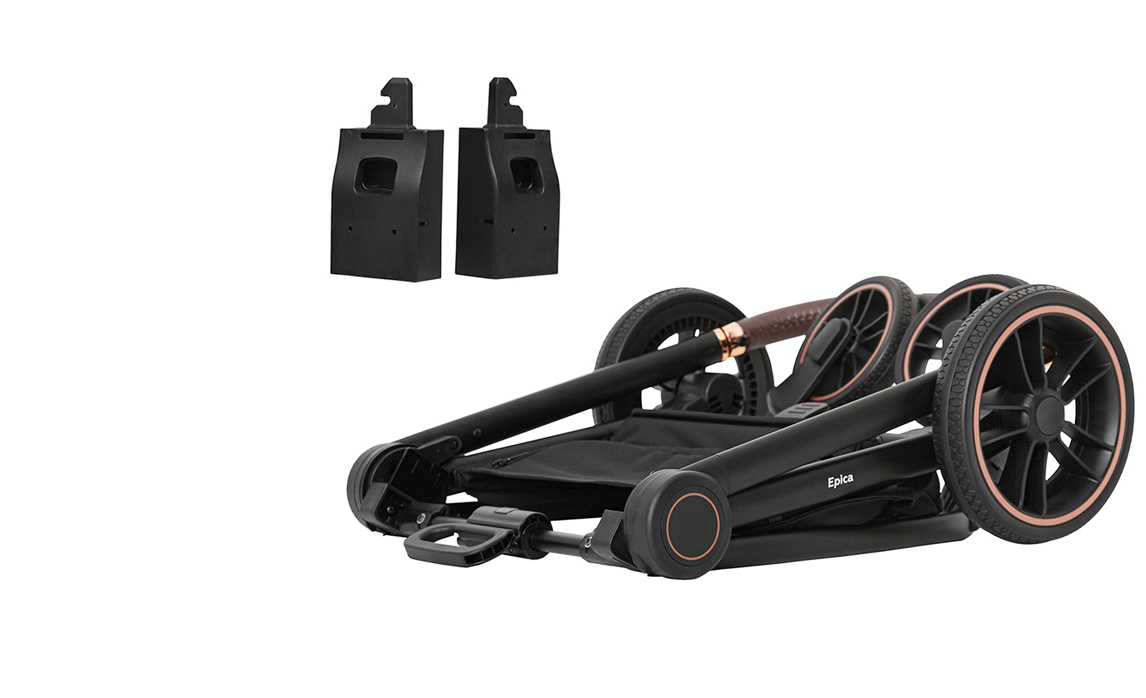 The internal removable upholstery of the carrycot is made of natural cotton, pleasant to the touch.
The carrycot folds flat for storage.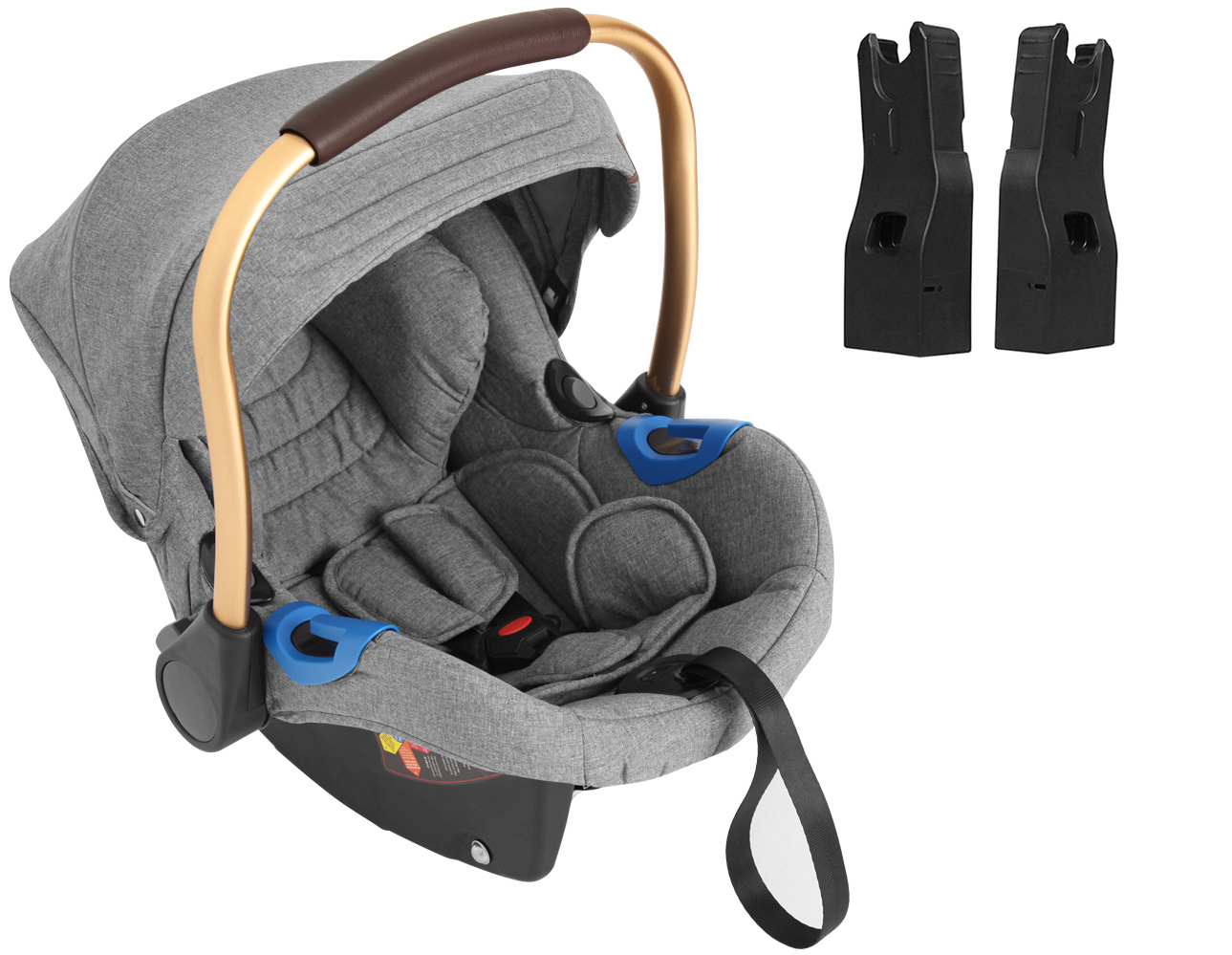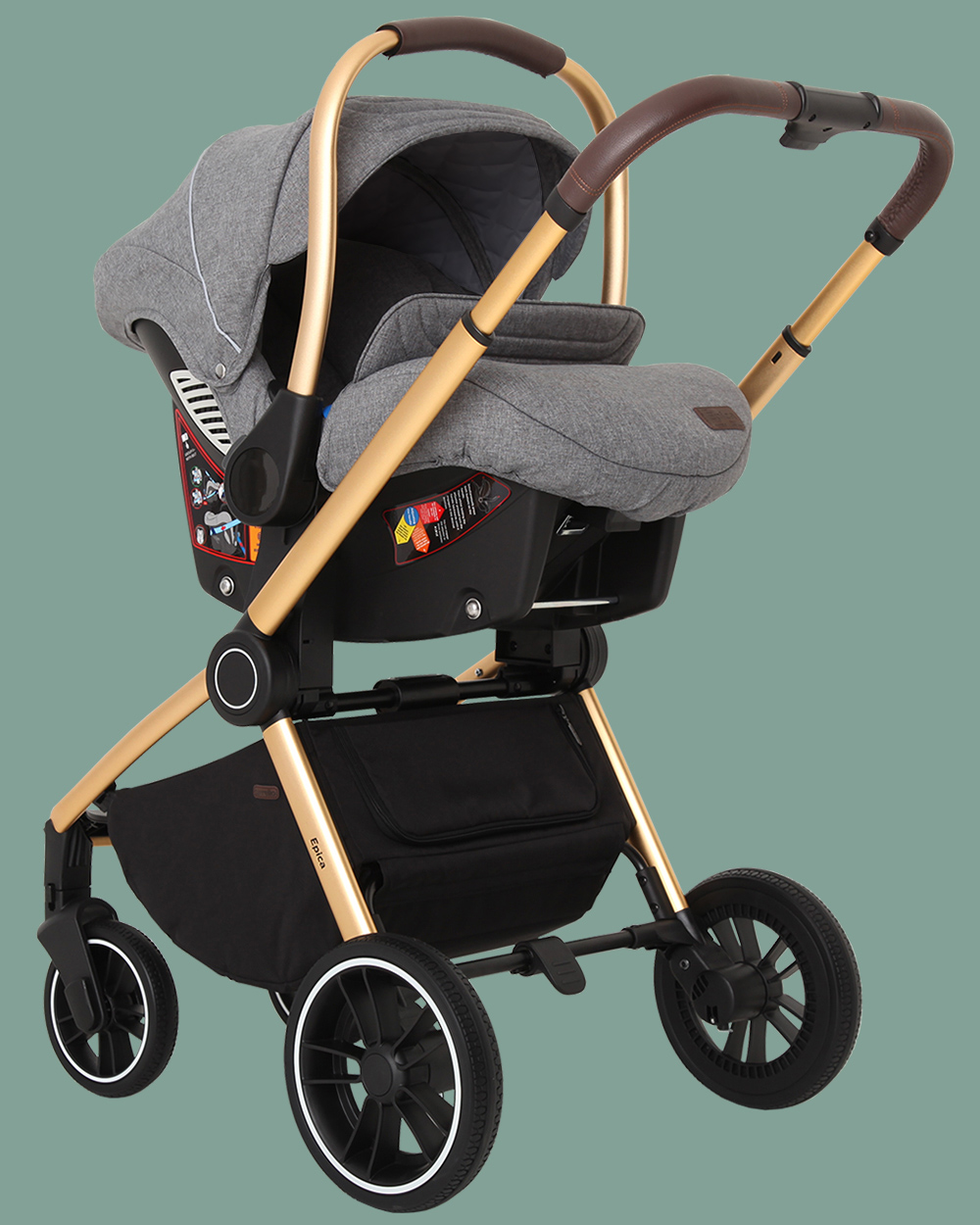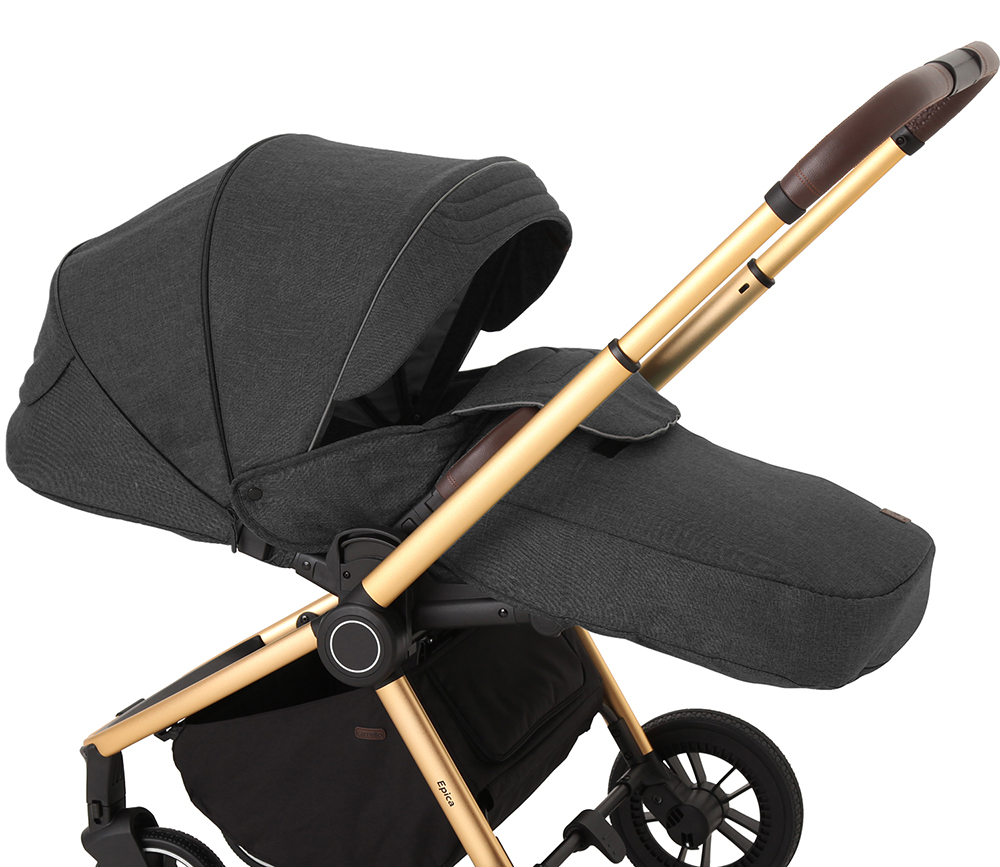 The swivel block makes it possible to observe the baby while walking.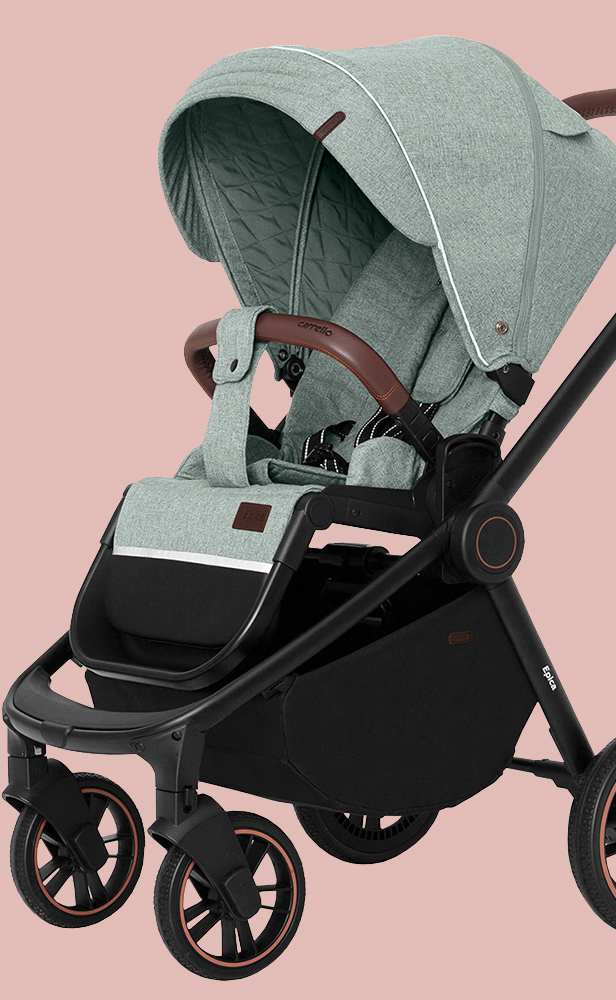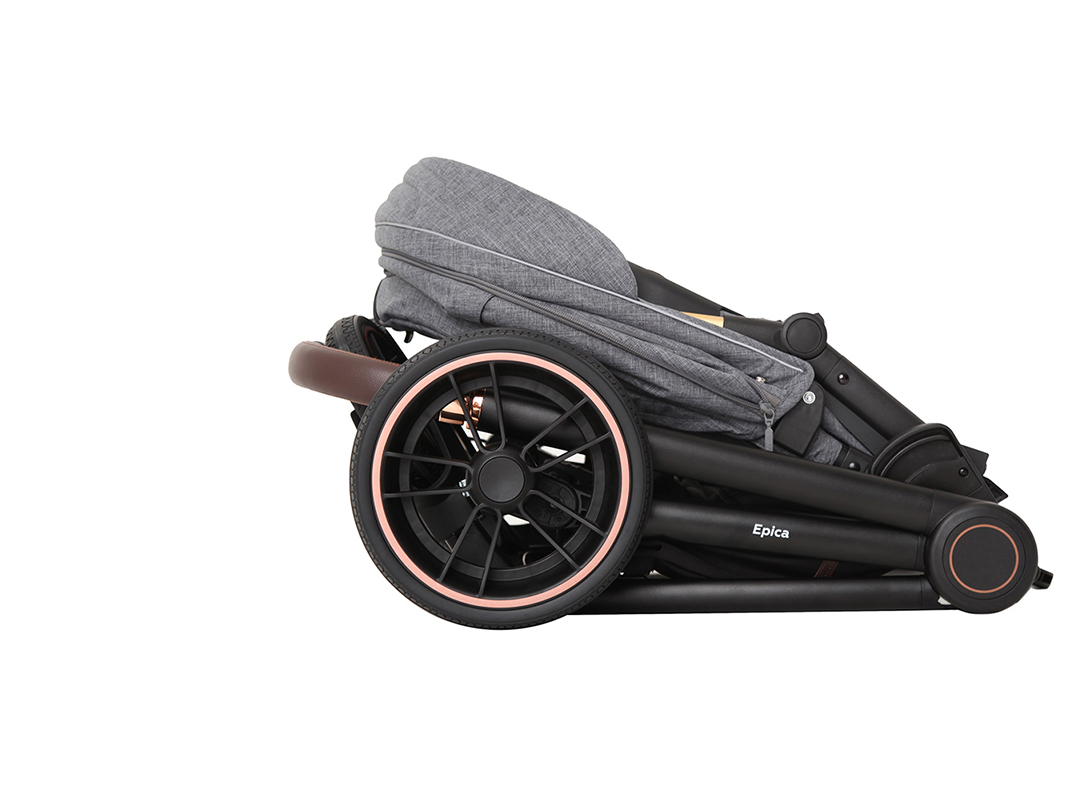 Прогулочный блок складывается вместе с шаси.
Large rubber wheels provide good flotation.
Cushioning the stroller will soften the ride and absorb vibrations.

Specifications and accessories
STROLLER FRAME AND WHEELS:

--------------------------------

Weight stroller frame with wheels

7,8 kg

22 кг

book

yes

front turnable, can be fixed

rubber

передні: 18 см, задні: 24 cm

yes

--------------------------------

Carry-cot size (external), LxWxН

85x40х65 cm

Carry-cot size (internal), LxWxD

74х33х19 cm

4.8 kg

--------------------------------

85x57x104 cm

Folded size view from chassis, LxWxH

55х57х35 cm

90x31х22 cm

2,9 kg

yes

3 positions

angle

yes, removable, turnable

--------------------------------

4.3 kg

0-І

5 point belt

3 point car belt

mama bag, carry-cot adapters, car seat adapters, footcover for carry-cot, footcover for seat unit , footcover for car seat, mosquito net for carry-cot and for seat unit , raincoat universal