Universal Stroller Epica 2 in 1
Swivel seat allows you to look at the baby while walking.
Find your favourite colour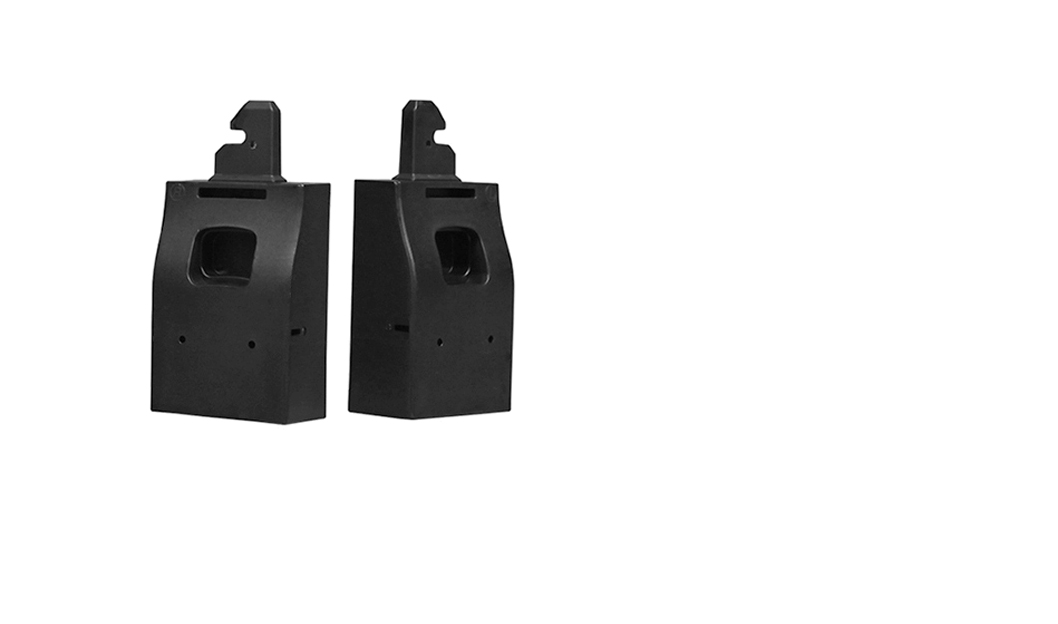 Для первых путешествий в жизни вашего ребенка мы подготовили устойчивую люльку, с крепкой ручкой и вентиляцией сзади.

Переходники для установки люльки входят в комплект.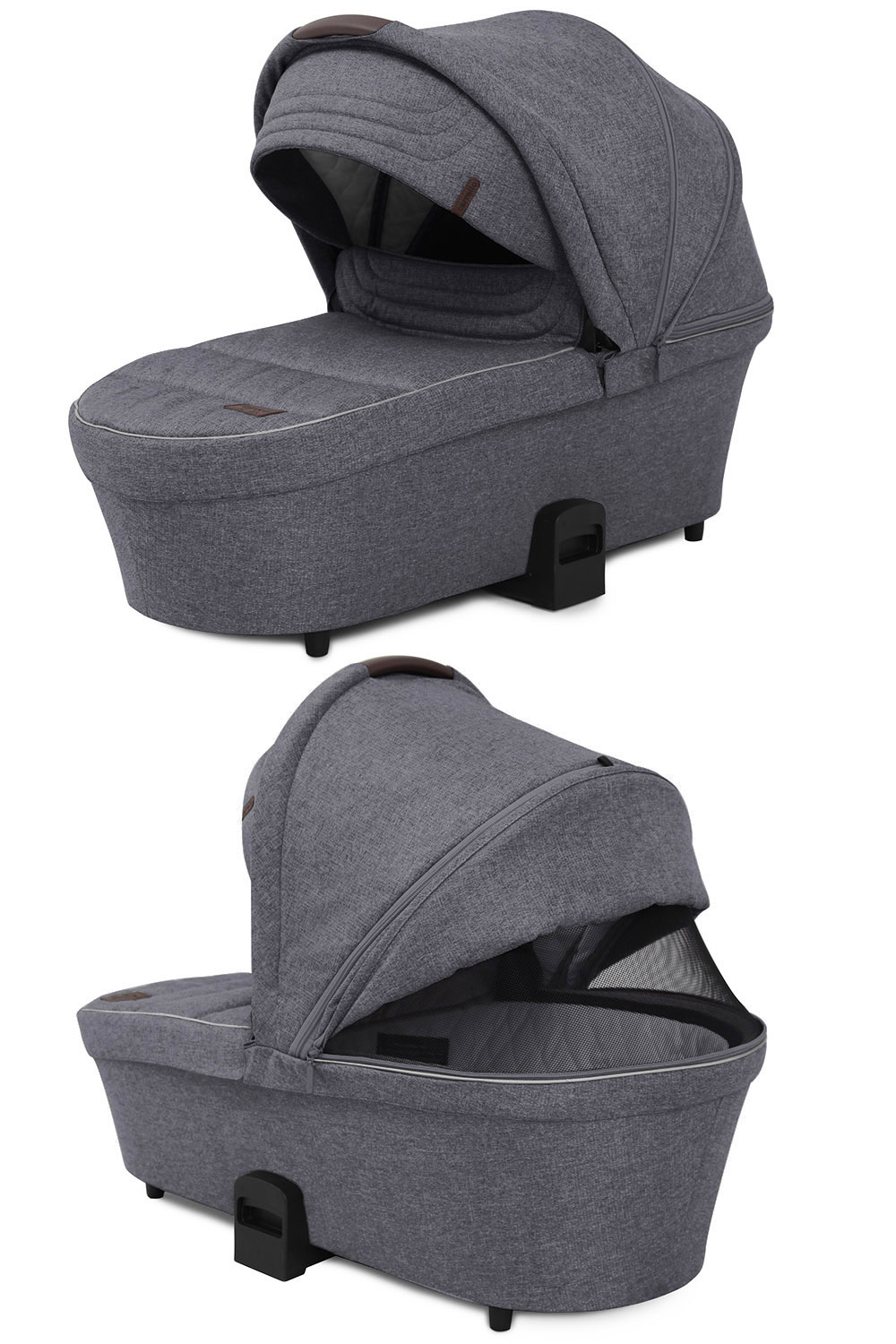 Люлька компактно складывается для хранения.


Внутренняя съемная обивка люльки выполнена из приятного на ощупь натурального хлопка.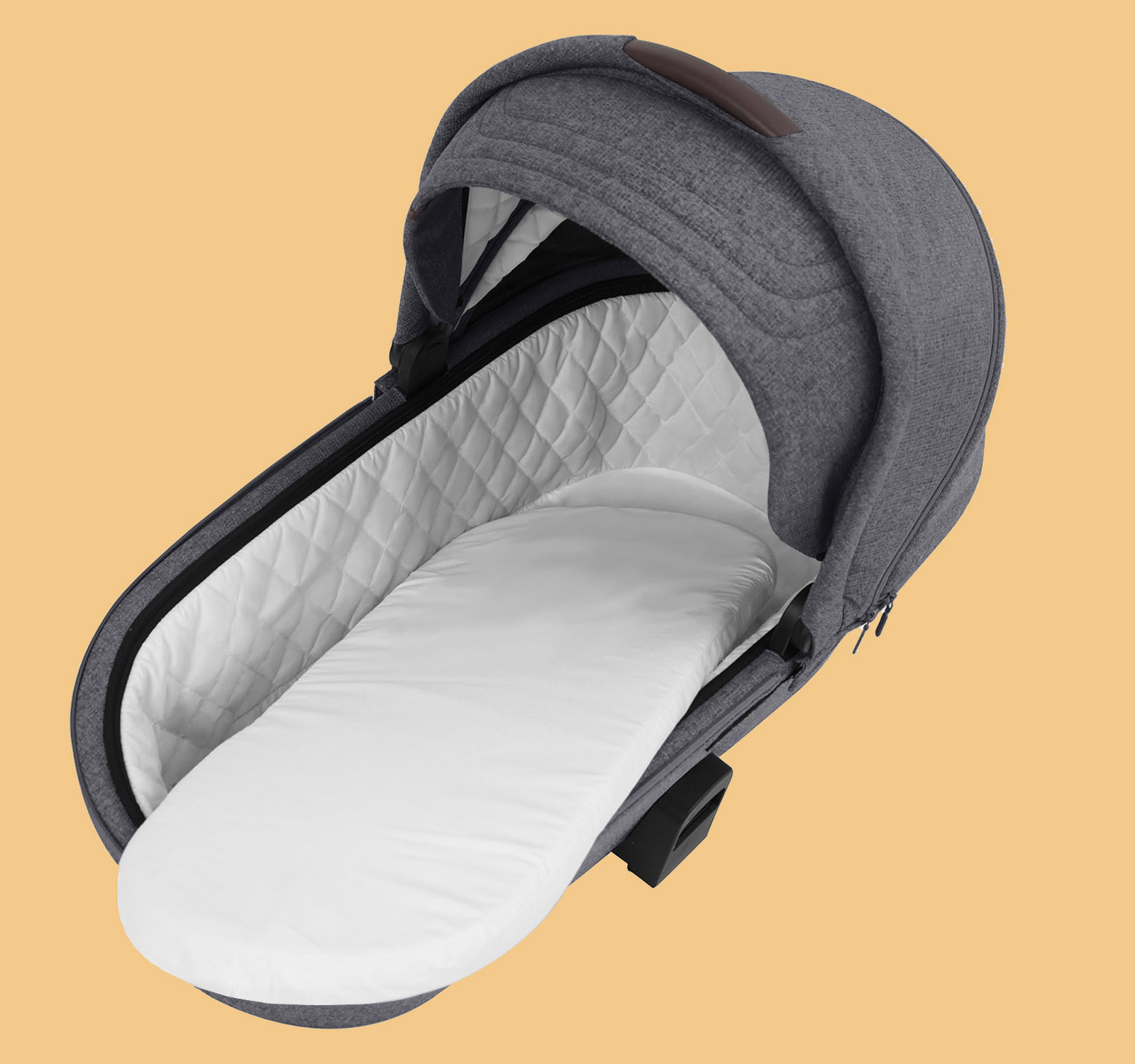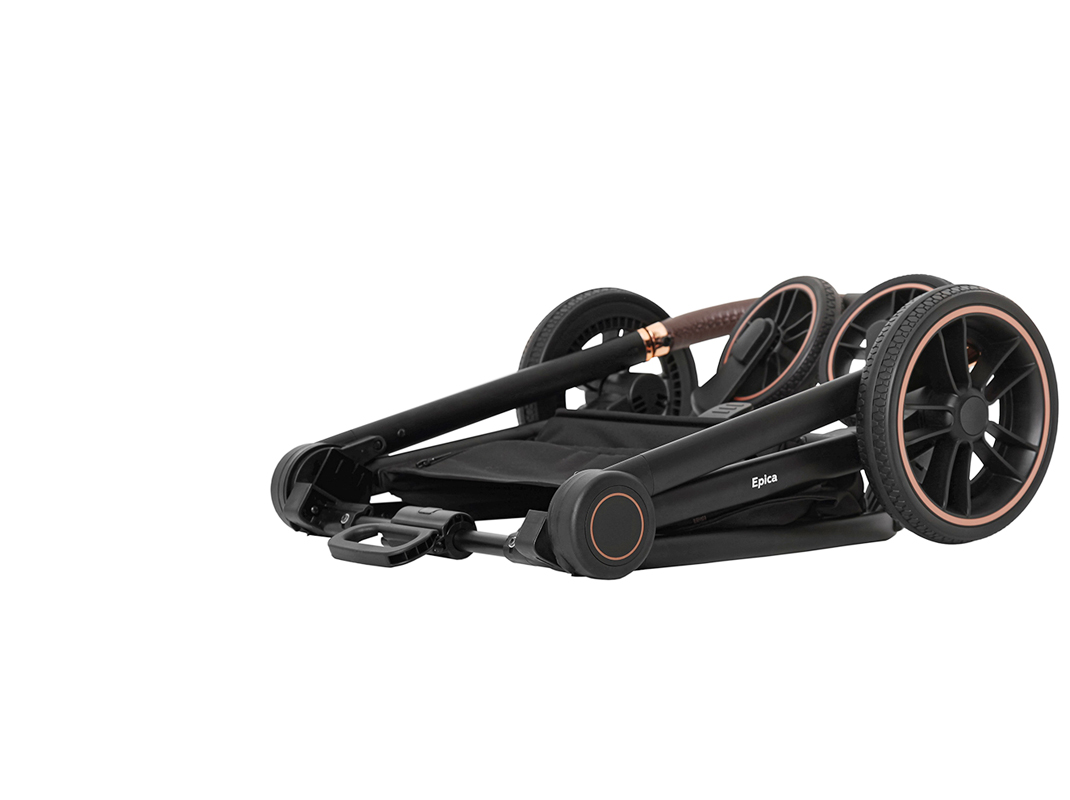 Шасси коляски весьма компактно в сложенном виде.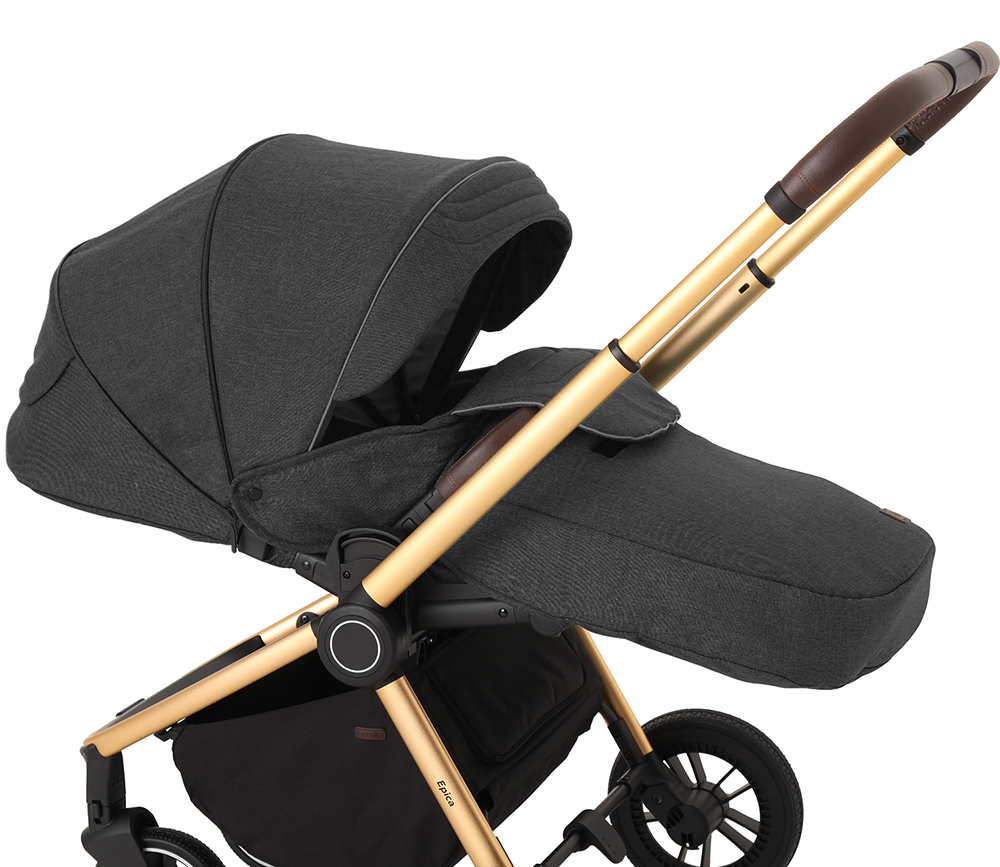 Поворотный прогулочный блок устанавливается как по направлению движения, так и к маме лицом.

Безопасность обеспечат: пятиточечные ремни с мягкими накладками, открывающийся в обе стороны бампер и ограничитель от сползания.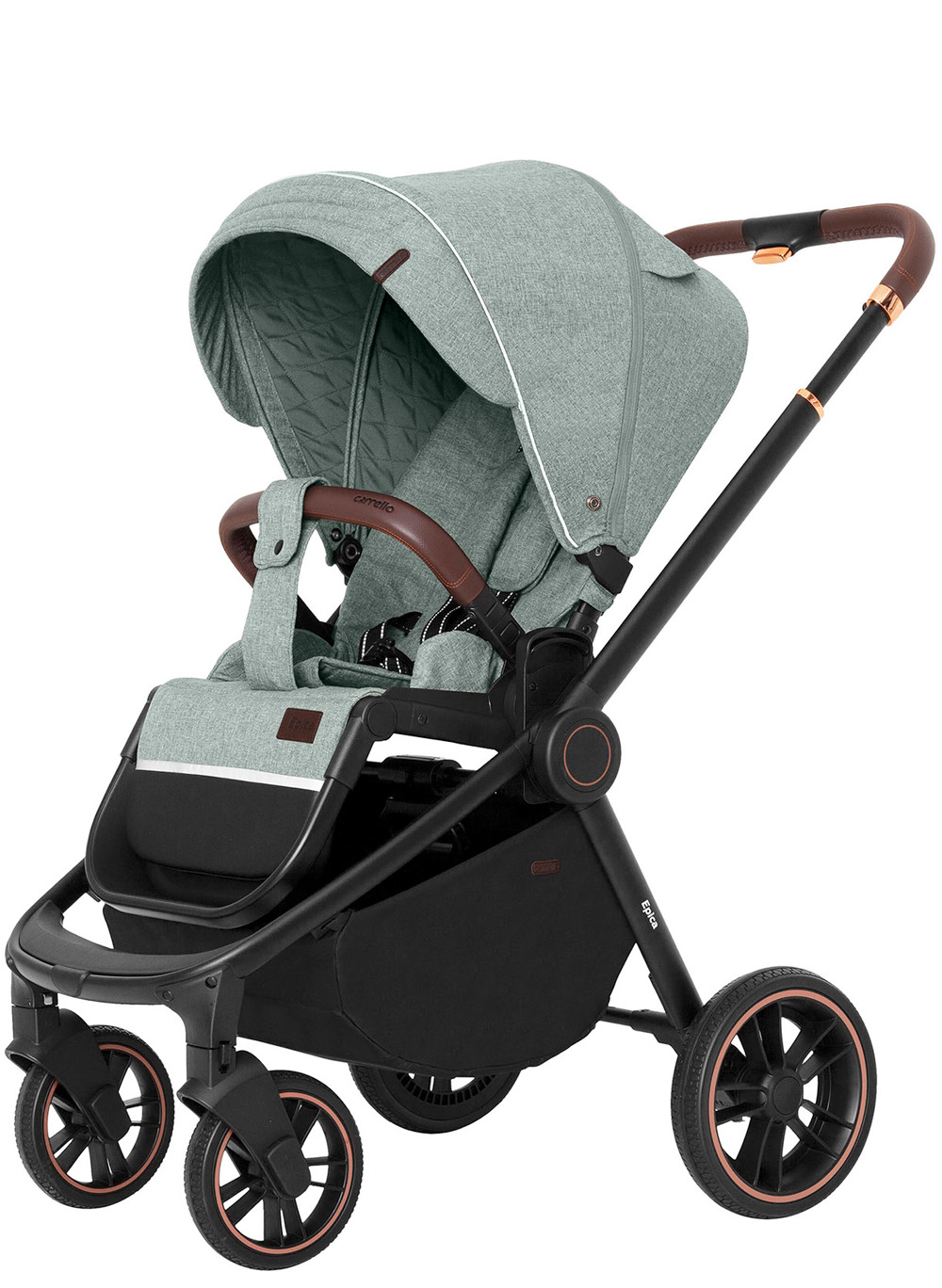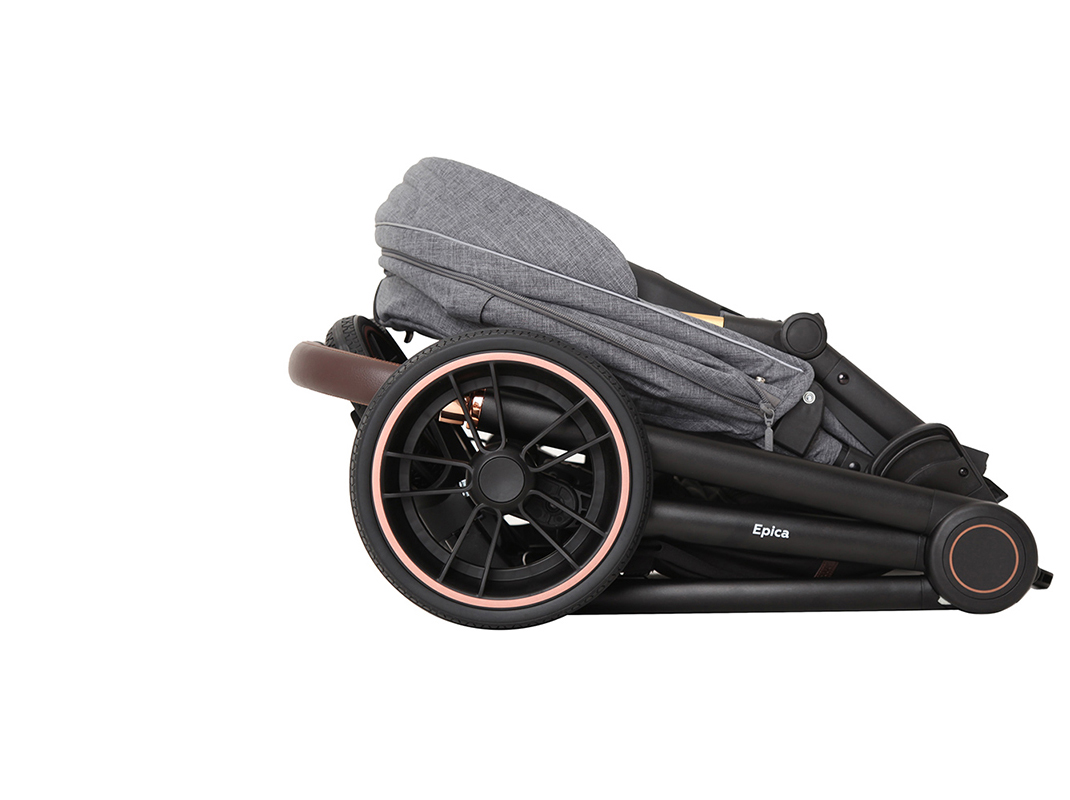 Прогулочный блок складывается вместе с шаси.
Большие резиновые колеса обеспечивают хорошую проходимость.


Амортизация коляски смягчит ход и поглотит вибрацию.

Specifications and accessories
STROLLER FRAME AND WHEELS:

--------------------------------

Weight stroller frame with wheels

7,8 kg

22 kg

book

yes

front turnable, can be fixed

rubber

front: 18 cm, rear: 24 cm

yes

--------------------------------

Carry-cot size (external), LxWxН

85x40х65 cm

Carry-cot size (internal), LxWxD

74х33х19 cm

4.8 kg

--------------------------------

85x57x104 cm

Folded size view from chassis, LxWxH

55х57х35 cm

90x31х22 cm

2,9 kg

yes

3 positions

angle

yes, removable, turnable

mama bag, footcover for carry-cot, footcover for seat unit , mosquito net for carry-cot, mosquito net for seat unit , raincoat universal