Transformer stroller Fortuna
The cradle easily turns into a walking block with three positions: "sitting", "reclining" and "lying". Thanks to the design of the frame, the universal unit can be installed along or against the movement of the stroller
Find your favourite colour
Find your favourite colour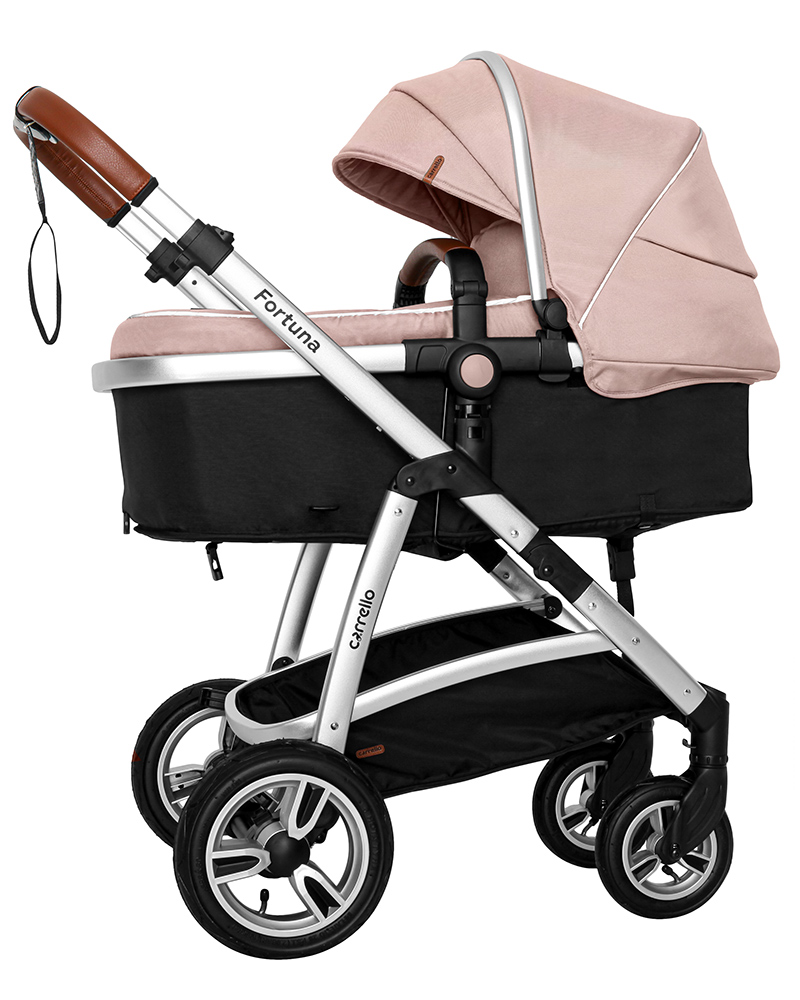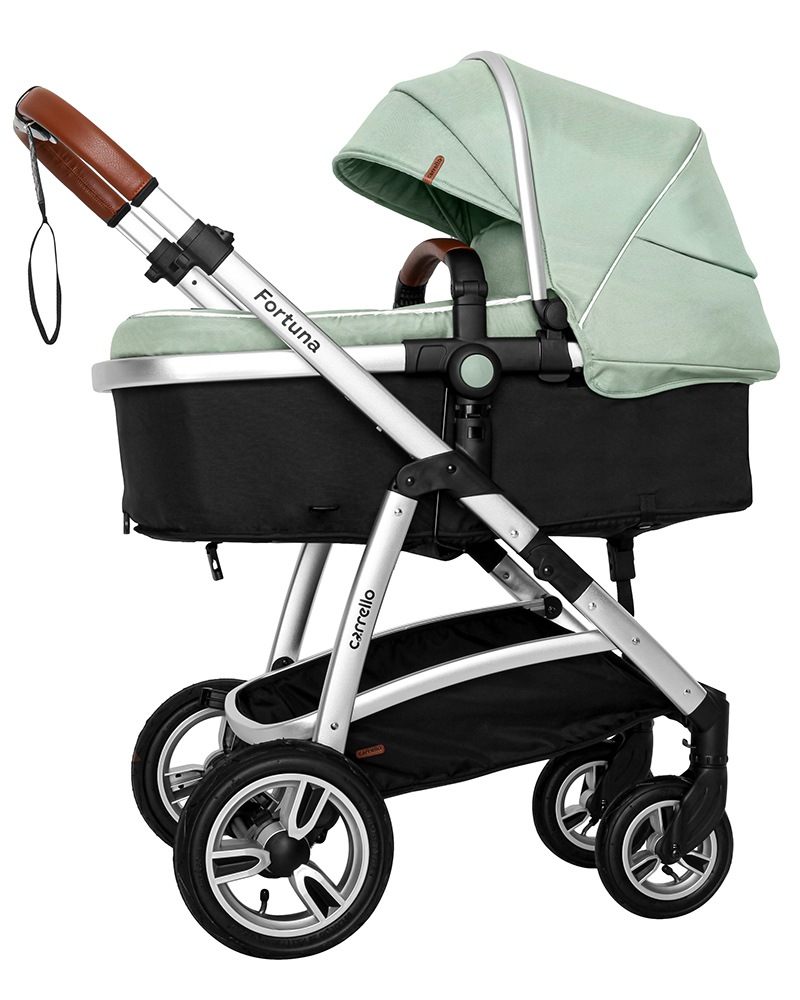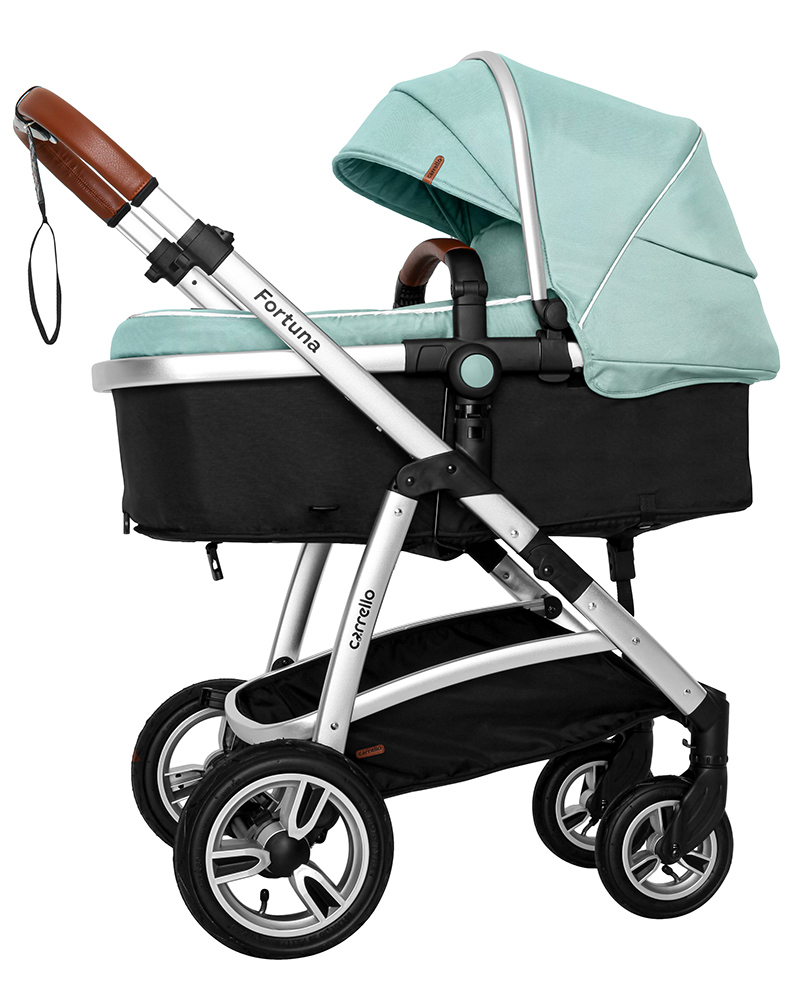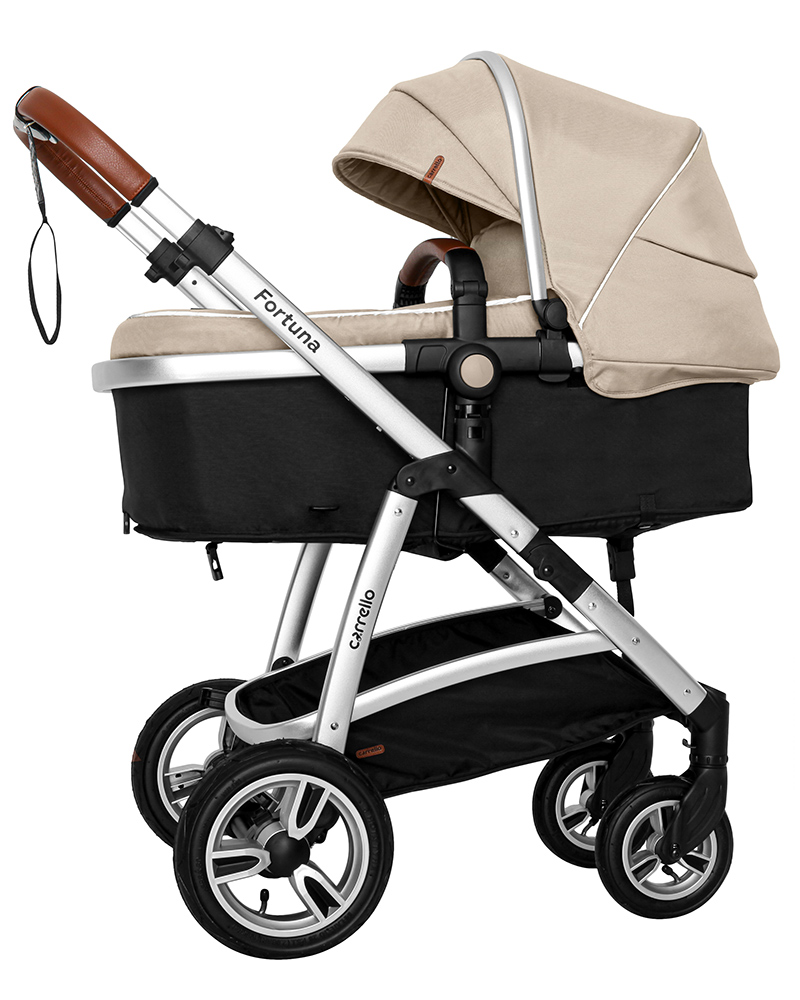 The cradle is supplemented with a mattress with a rigid base, which is necessary to form the correct posture of the baby.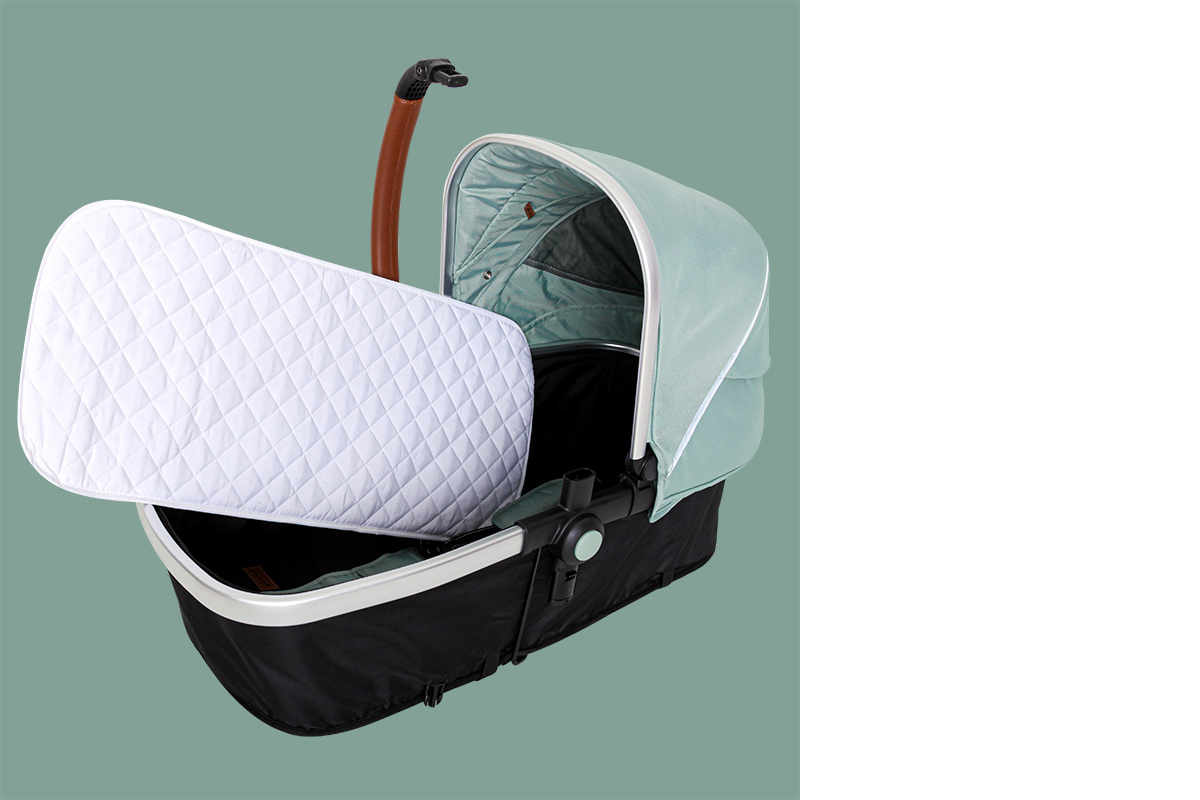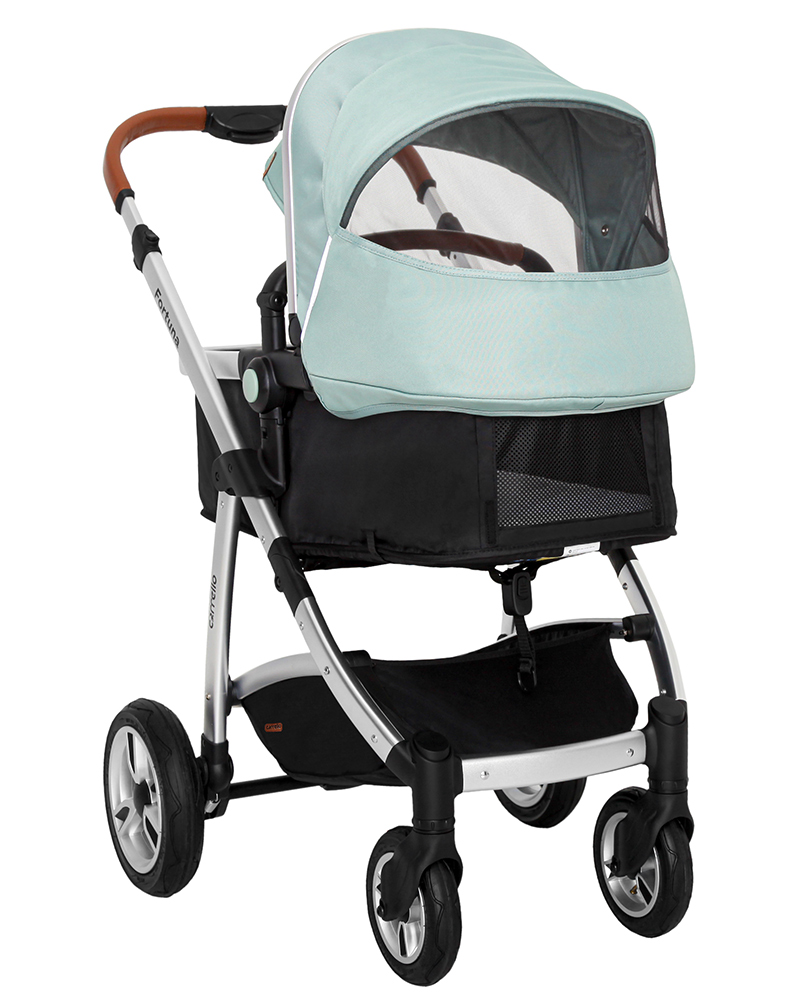 Fail-safe brake and telescopic handle with additional belt are provided to control the stroller with more comfort.
Wide window for the fresh air is protected with mosquito net.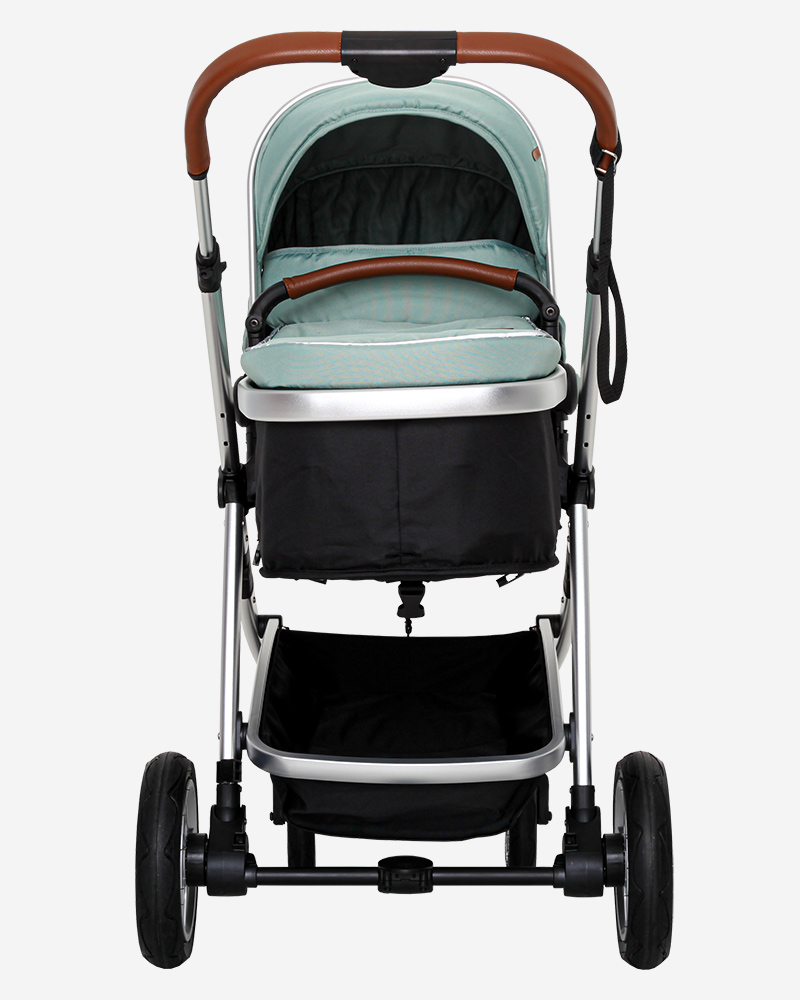 Fortuna cradle can easily be turned into a stroller – you just have to adjust three carbines and rise up the back for the child.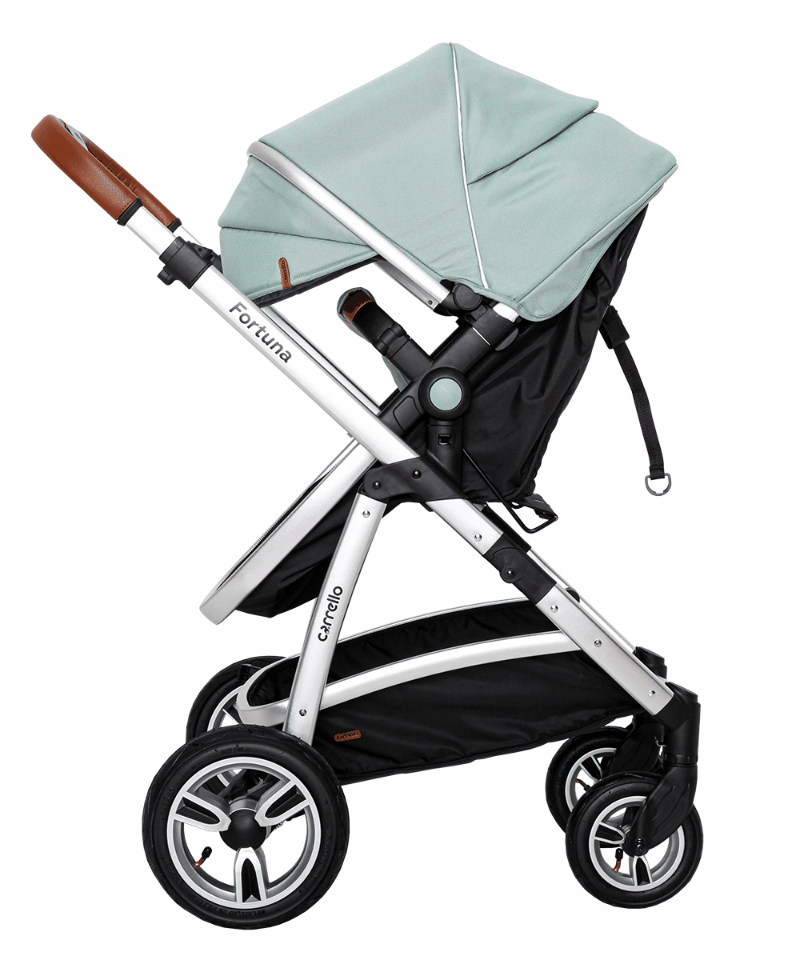 The Fortuna stroller can be placed in both directions, the angle of inclination is freely adjustable.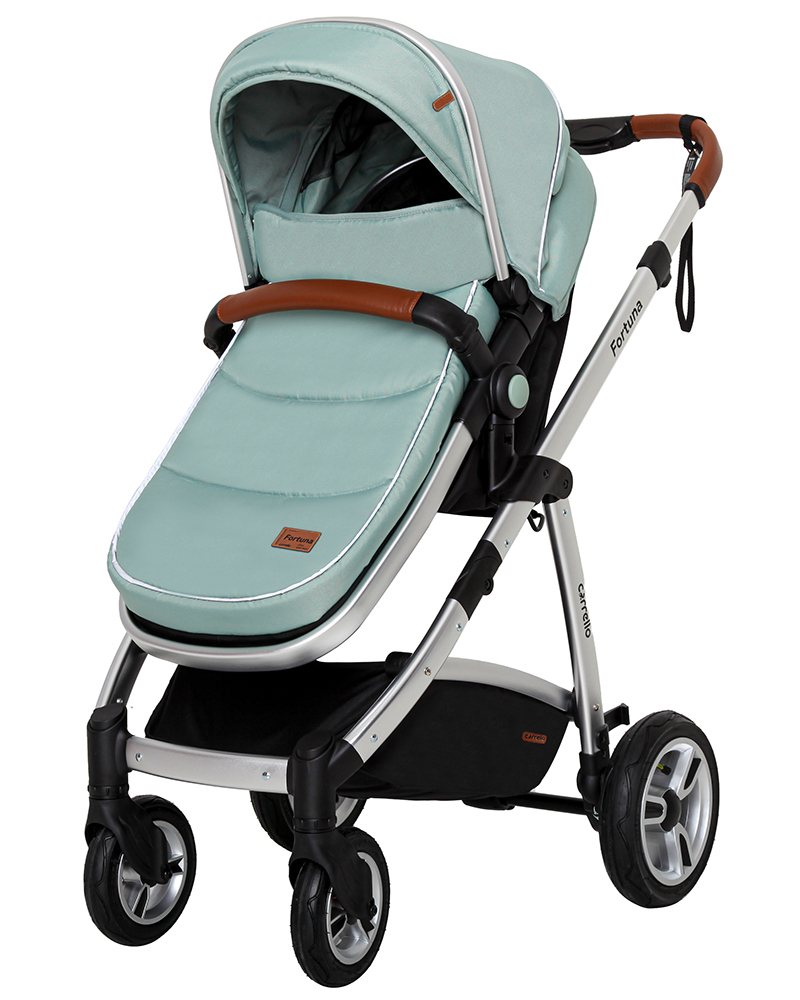 For equipping demi-seasonal Fortuna, we are using not only dense fabric (600D) but also frost resistant plastics to withstand temperatures up to -40 C.


Inflatable rubber wheels and soft depreciation are responsible for smooth strolling.

We added a pump to the kit because it is important that the wheels are well pumped during the walk.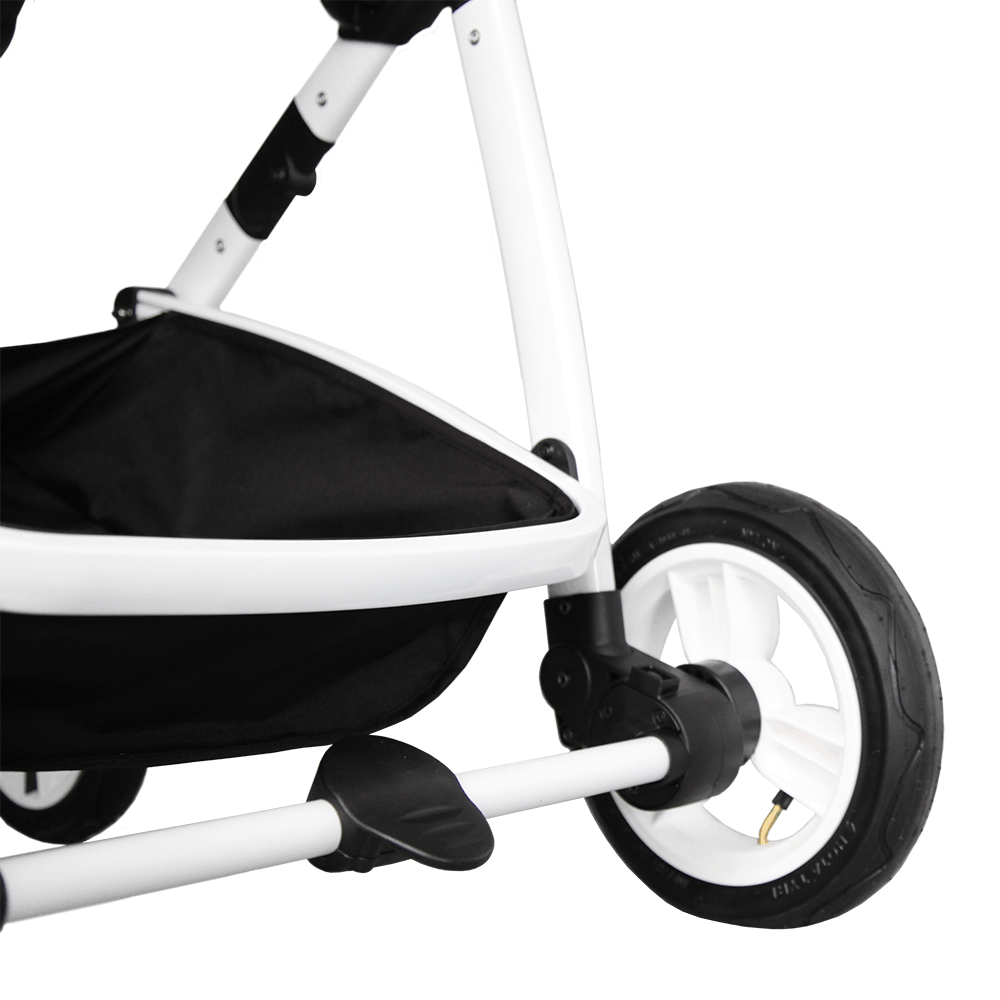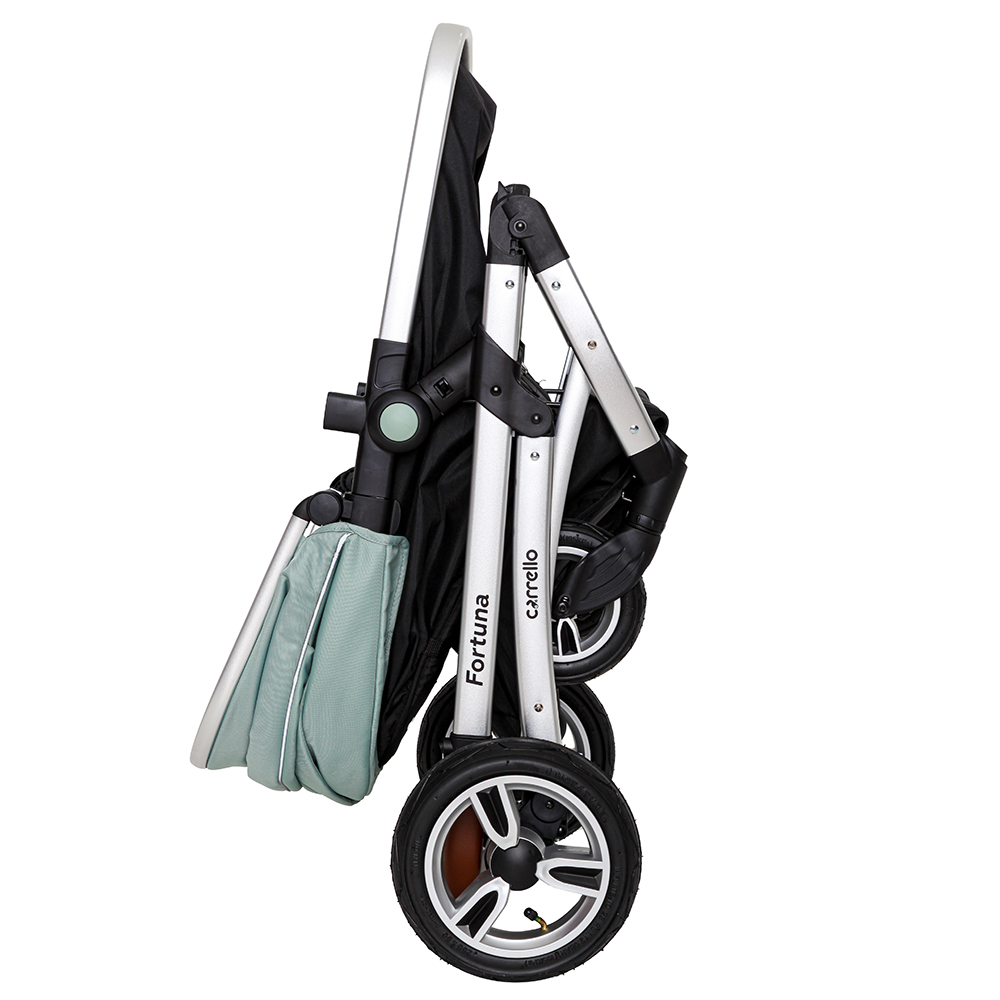 Transformer Fortuna folds compactly with the block just like the stroller.
Specifications and accessories
STROLLER FRAME AND WHEELS:

--------------------------------

100x61х105 cm

yes, removable, turnable

smooth

yes

5.1 kg

78x35х20 cm

Folded size view from chassis, LxWxH

100x61х40 cm

--------------------------------

Weight stroller frame with wheels

7,2 kg

yes

front: 17 cm, rear: 25 cm

rubber, inflatable

front turnable, can be fixed

yes

book

22 kg

mattress, footcover for seat unit, raincoat, return strap