Универсальная коляска Optima 2 в 1
Практичная коляска с исключительными характеристиками.
Find your favourite colour
Find your favourite colour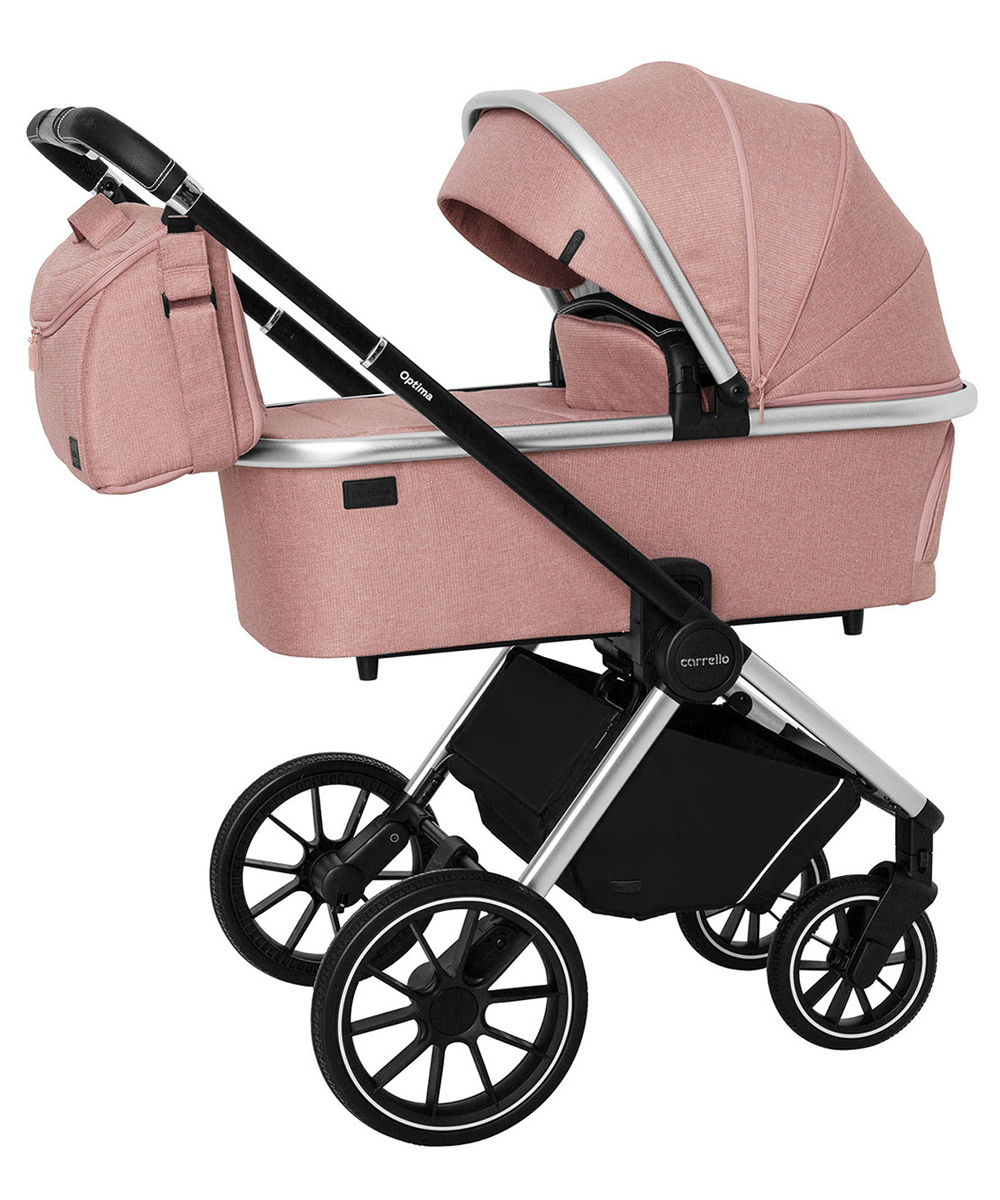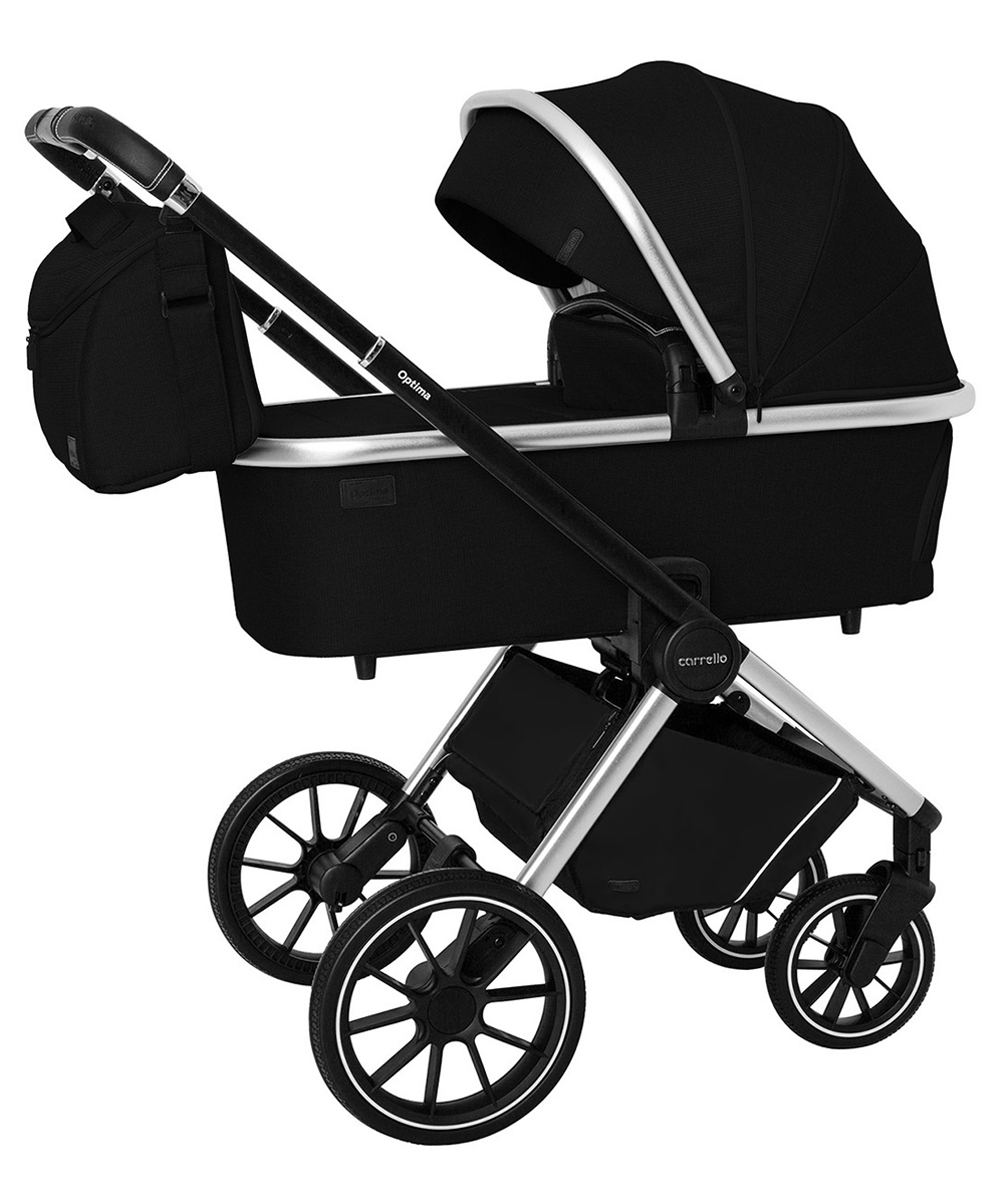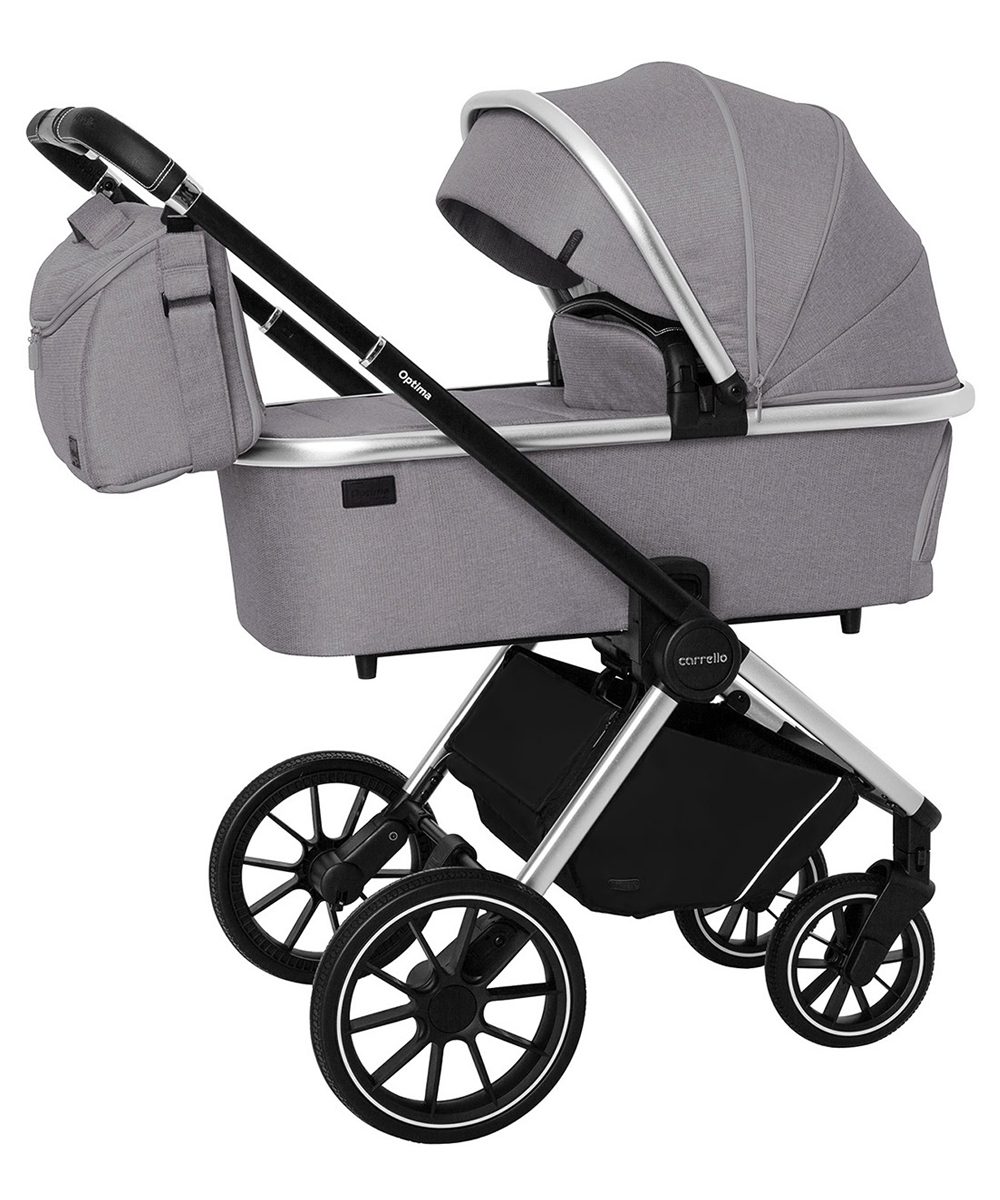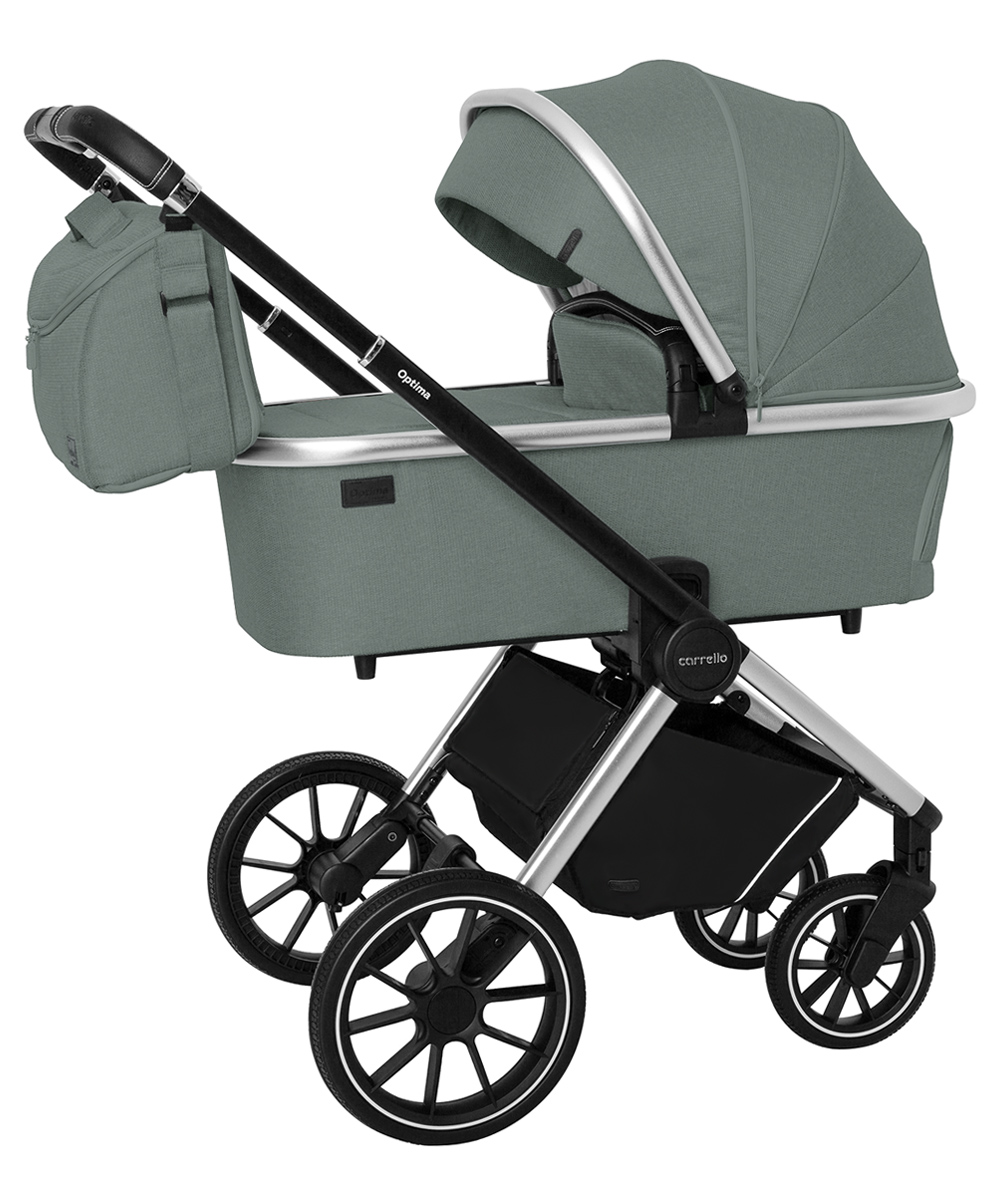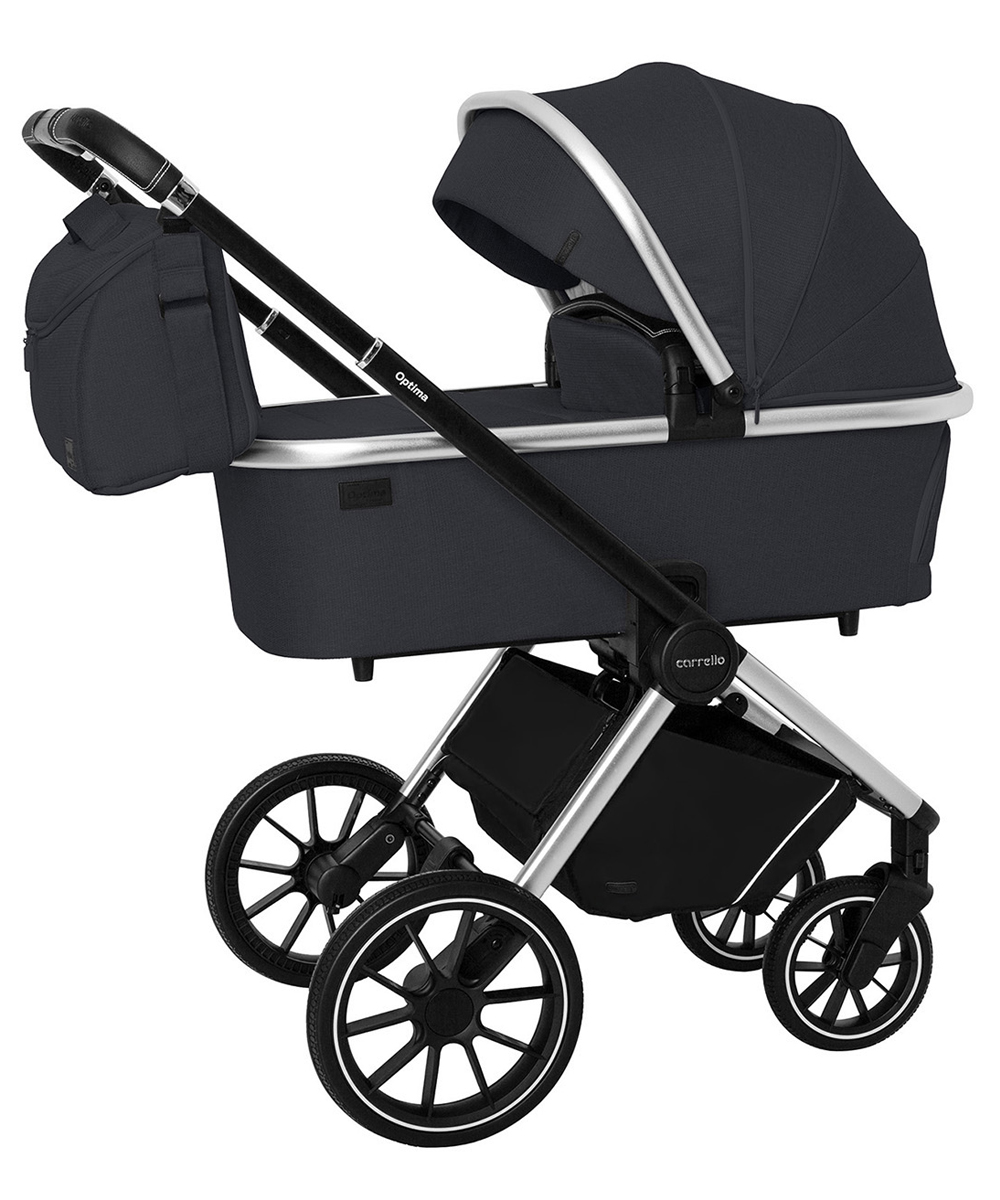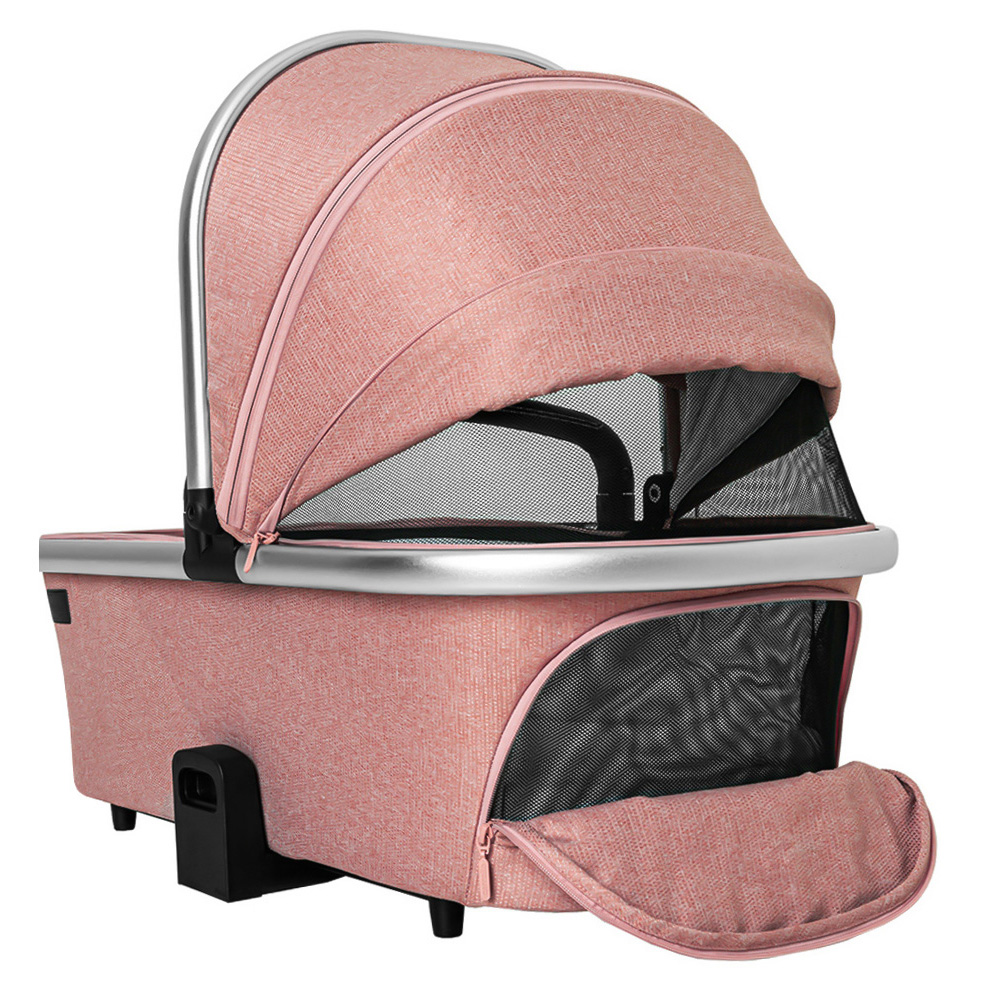 The spacious carrycot has an additional section in the hood and two windows for ventilation.
Installed on the chassis without additional adapters.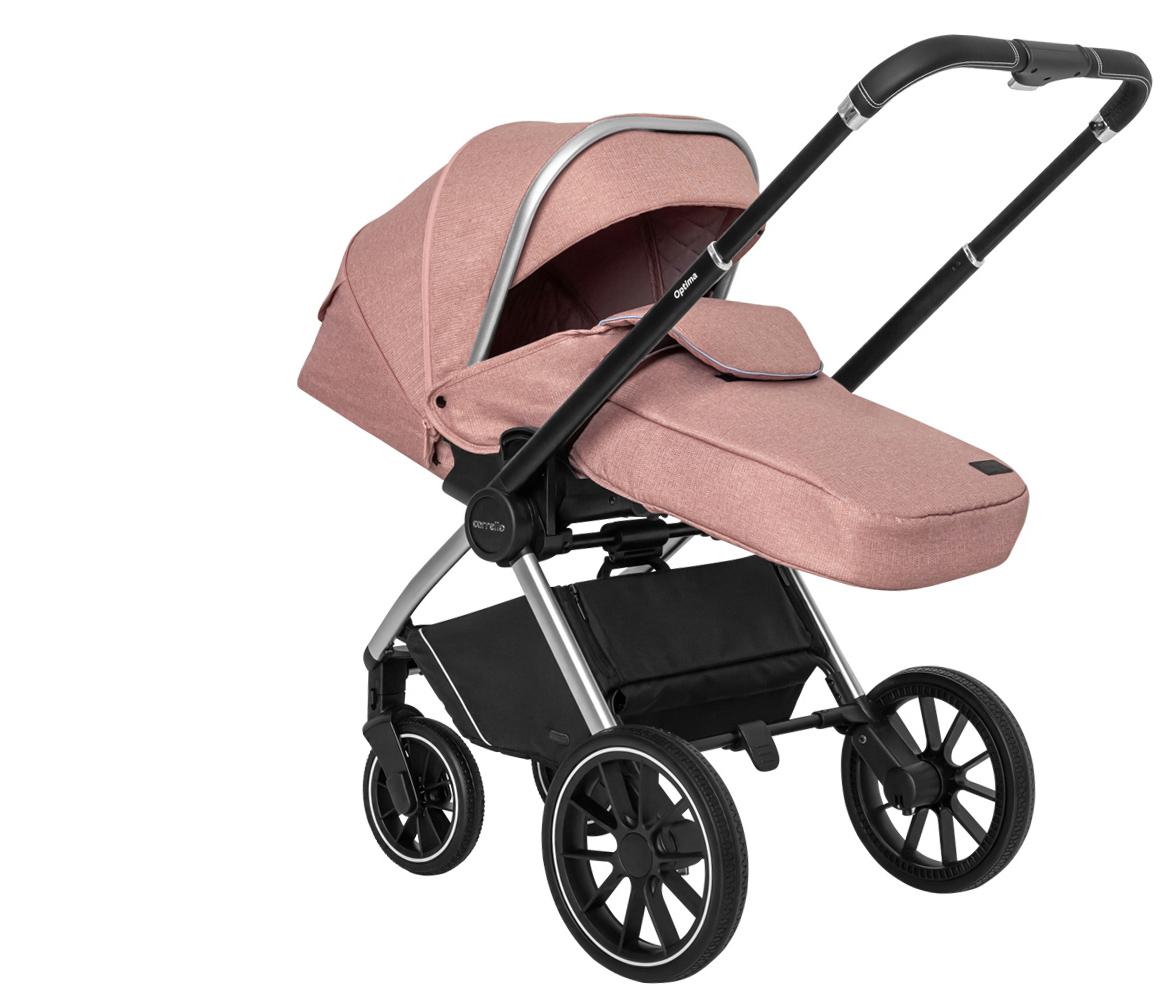 The stroller received a new, modernized walking block.
Three backrest positions, including fully reclining.

The parental handle is pleasant to the touch and telescopically adjustable in height.
The deep basket closes with a snake.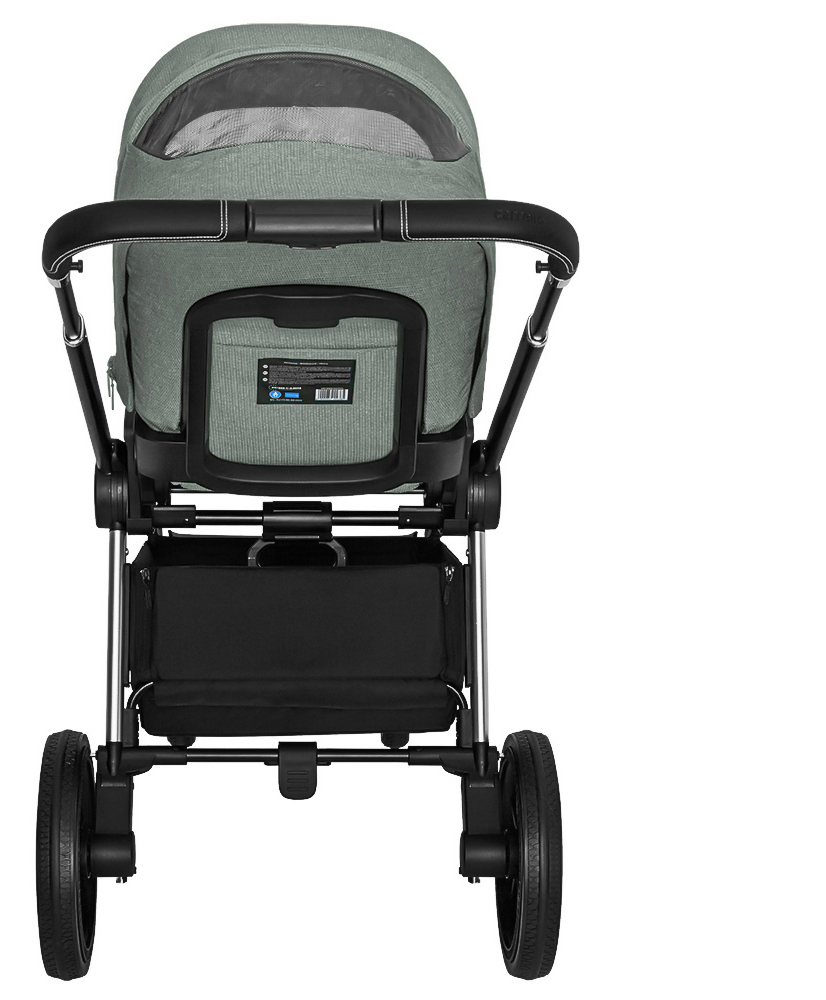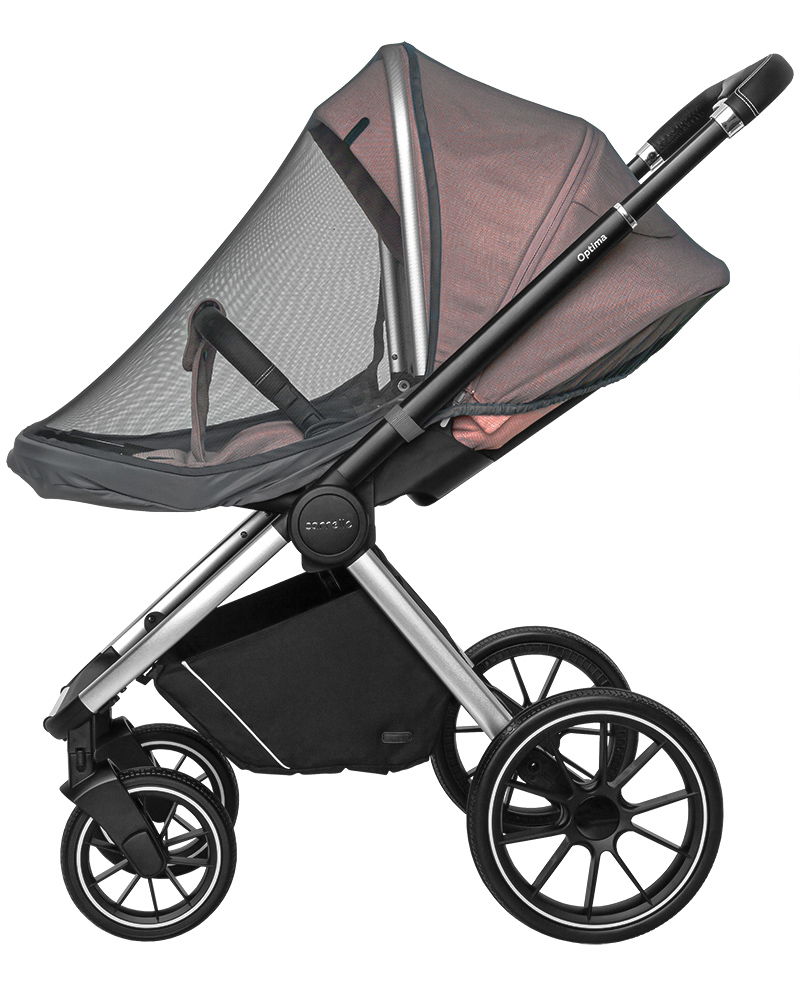 In the warm season, a mosquito net will definitely come in handy. There are two of them in the Optima set: for the carrycot and the walking block.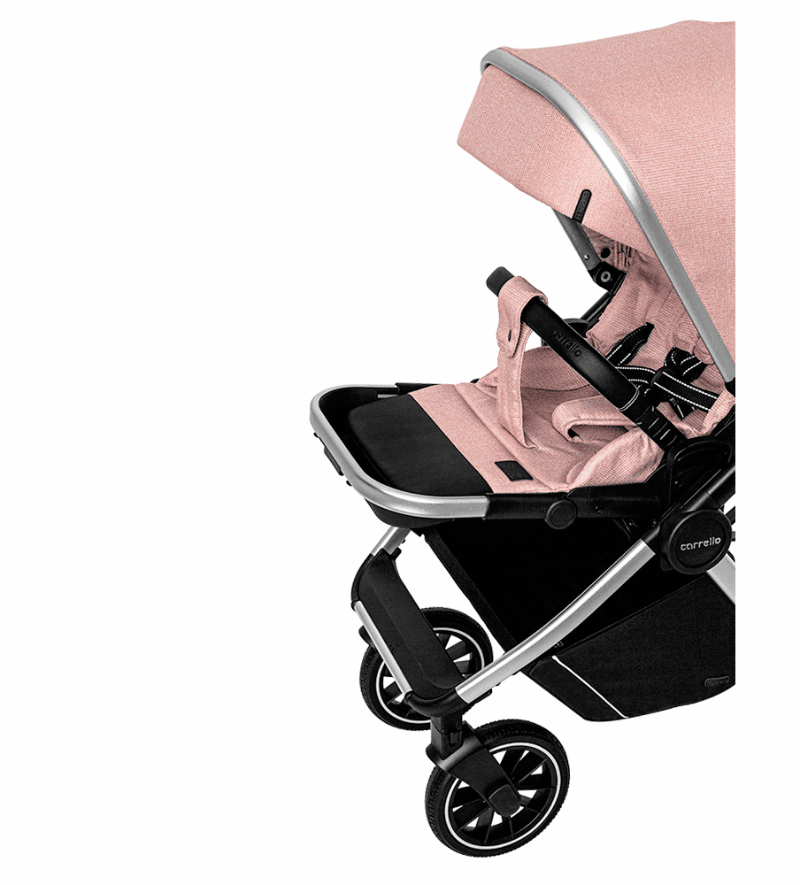 Регулируется не только угол наклон подножки, а еще ее длина.

Мягкая амортизация и большие резиновые колеса, передние - с возможностью фиксации для передвижения по бездорожью.

The stroller chassis folds together with the seat unit.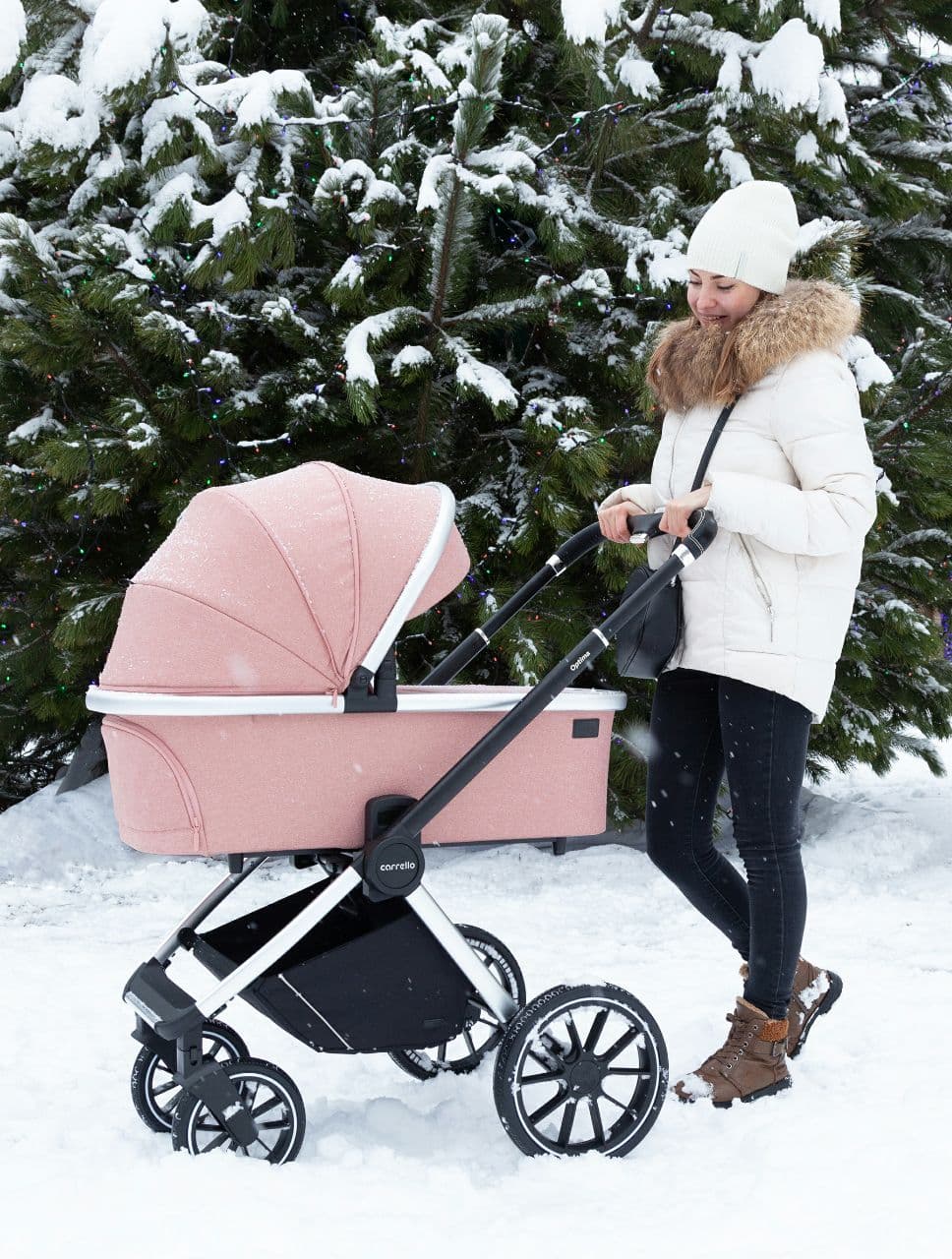 Specifications and accessories
CHASSIS AND WHEELS

Weight stroller frame with wheels

8,15 kg

22 kg

book

yes

front turnable, can be fixed

rubber

Диаметр колёсWheel diameter

front: 19 cm, rear: 28 cm

yes

BASSINET

yes, removable, turnable

4.6 kg

Carry-cot size (internal), LxWxD

76х32х18 cm

Carry-cot size (external), LxWxН

87х46х65 cm

SEAT UNIT

95х58х104 cm

Folded size view from chassis, LxWxH

65х58х40 cm

92-95x30x23 cm

4.6 kg

yes

3 positions

length and angle

yes, removable, turnable

ADDITIONALLY

mama bag, footcover for carry-cot, footcover for seat unit , mosquito net for carry-cot, mosquito net for seat unit , raincoat universal